Explosive scalability delivered for BOMB Money with their own AppChain.
BOMB Money provides user-friendly staking, stablecoin, and DeFi earning solutions on a variety of blockchains. To serve the whole world with revolutionary earning products, they need infrastructure that can deliver on a global scale – that's where Ankr comes in.
Mission: Scale Fast and Open Doors.
The BOMB team needed:
Their own BOMB Chain on Binance Application Sidechains.
Global RPC & API connections for fast and seamless ecosystem experiences.
A Cross-chain bridge to open more DeFi opportunities on more networks.
Why Did BOMB Money сhoose Ankr AppChains?
Ankr was the natural choice as an infrastructure partner as we've been running both full nodes and validators for years – enabling our engineering expertise in RPC/API services, DeFi, staking, bridging, and more that culminated in our AppChains service.
Enhanced scalability
Customizable features
Superior User Experience
Streamlined Building & Launch Plan
Recurring Revenue Stream
Ankr delivered a full suite of infrastructure solutions.
Plug-and-Play tools to create their own BAS blockchain.
The BOMB Chain is the custom-built blockchain developed by Ankr and BOMB Money. The Delegated Proof-of-Stake chain will run the BOMB Mobile App offering fixed-term staking protocols with full transparency and proof of all assets.Ankr provided all building blocks and engineering resources to build their BAS chain to the BOMB team's specifications as quickly as possible:
Validator nodes
Full nodes & RPC endpoint
Block explorer
Testnet token faucet
Staking interface
Exchange readiness program
"If you're looking to scale a project on your own blockchain, Ankr AppChains is the way to get it built. We were very impressed by the team's engineering expertise and speed of execution."
BOMB Money Team
Advanced APIs

&

Websockets for a faster platform experience.
BOMB Money wanted to show stats and data across all supported chains without users needing to switch between networks within their wallet. This would allow the dApp to efficiently detect things like how much the user has deposited, their balance, and other important data for an intuitive interface.Ankr's Advanced APIs streamline the process of communicating with different chains by making data easier, faster, and more cost-efficient to retrieve. The Advanced APIs take on-chain data and optimize, index, cache, and store it to make it readily accessible for all Bomb-supported chains. This provides a much faster and more efficient experience for the BOMB Money app.
"Ankr's RPC connections work better than anything we've tried in the past, while the Advanced APIs and WebSockets created a much faster, more efficient experience."
BOMB Money Team
A cross-chain bridge to open the ecosystem.
The cross-chain bridge for BOMB money unlocks more opportunities for staking and DeFi users to access the platform and transfer assets between supported networks like the BSC, Ethereum, and Polygon easily. All assets bridged to BOMB Chain will be verifiable on-chain when used for fixed-term staking. This way, users can access more liquidity, more earning strategies, and an increased number of protocols across these different ecosystems — greatly expanding the utility of BOMB Money and the BOMB token.
"The bridge to BOMB was critical in creating a more open and opportunity-rich environment for our DeFi users across chains."
BOMB Money Team
Result
"We were blown away by how much easier it was to execute our vision of BOMB with Ankr. On our own chain, we've drastically improved scalability. And with tools like Advanced APIs making things work seamlessly, we could focus on the finer points of platform experience."
Aaron Shames
CEO at BOMB Money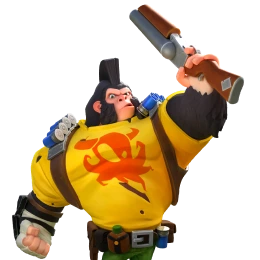 Next Case: Meta Apes
Taking a Web2 game to Web3 in 6 weeks? Bananas.