Ankr and Microsoft Partner To Offer Enterprise Node Services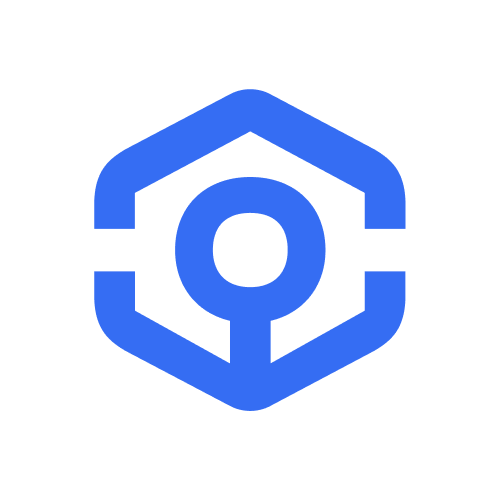 Ankr Team
February 21, 2023
4 min read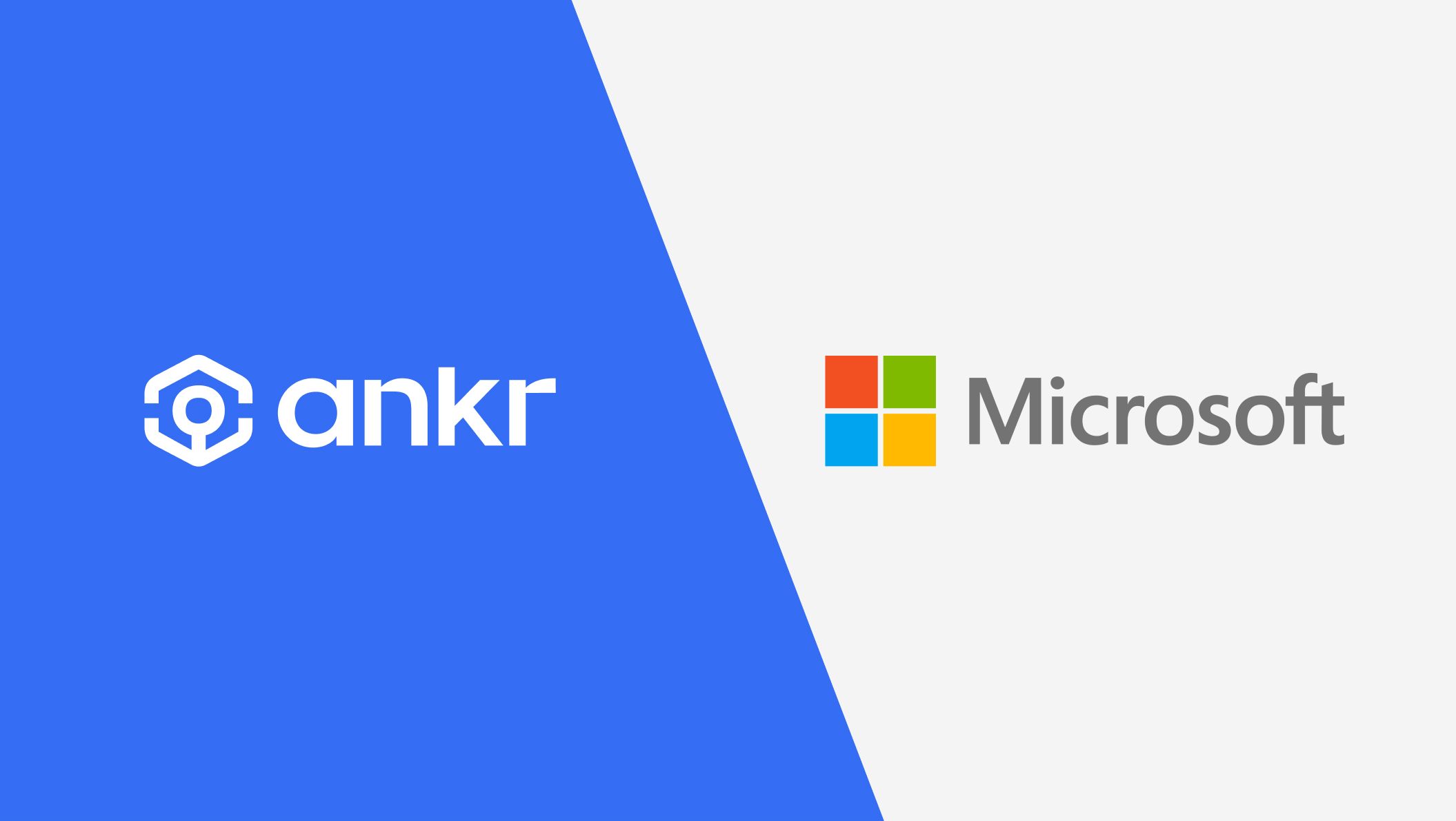 Microsoft is now in collaboration with Ankr for our expertise in providing infrastructure solutions that connect builders, applications, and users to the newest layer of the internet – Web3. The unique insights and experience of Ankr's team in blockchain tech have proven to be the perfect conduit and supercharger for Microsoft to further its mission to empower people and organizations to achieve more. Our partnership is aimed at providing high-performance blockchain connections for those who share the responsibility of building new Web3 experiences that will welcome the next billion users.
What Are Ankr & Microsoft Working Toward?
Ankr and Microsoft have partnered to support enterprises and organizations needing access to blockchain data with a reliable, easy-to-use node hosting service. We are working toward a shared goal of making this service available soon through Microsoft's Azure marketplace, providing a readily accessible gateway to blockchain infrastructure for millions of monthly customers, enabling them to:
Launch enterprise-grade blockchain nodes with custom specifications for global location, memory, and bandwidth according to their unique use cases.
Optimize data querying for high levels of speed and reliability on their choice of dozens of different blockchains with serverless functionality utilizing GeoIP, failovers, Caching Rules, and Monitoring.
Easily track the performance of their nodes anytime, anywhere. Enterprise RPC clients can access usage data and advanced telemetry across 38+ blockchains.
The partnership will see an integration of technology from both companies, pairing Ankr's innovations in blockchain infrastructure with Microsoft's cloud solutions. The enterprise node deployment service will offer global, low-latency blockchain connections for any Web3 project or developer so they can focus their time on innovating and scaling their Web3 projects and applications.
A Word from Our CEO & the Microsoft Team
"This was a critical step in bringing blockchain infrastructure to a growing sector of the digital economy. The partnership, while an incredible milestone for Ankr, is also a key indicator of how far the decentralized web has come in integrating with the crucial players in every layer of web systems. The end result will be an era of extremely prolific building for blockchain-based applications from new Web3 projects as well as large enterprises entering the space."
-- Chandler Song, Co-Founder & CEO, Ankr
"Microsoft's mission is to empower every person and every organization on the planet to achieve more. Many developers and organizations are exploring how Web3 can help solve real-world business challenges, and our partnership with Ankr will enable them to access blockchain data in a reliable, scalable, and secure way. Together with Ankr, we are building a strong Web3 infrastructure layer whether you're a developer building the next big decentralized application (dApp) or an established enterprise exploring Web3."
-- Rashmi Misra, Microsoft General Manager AI & Emerging Technologies
Creating Fast, Global Blockchain Access
By combining Ankr's solutions with Azure and Microsoft Marketplace, we have the chance to put forth an incredibly powerful industry solution that creates a stronger infrastructure layer for the space. It provides a new avenue to attract users and serve a massive amount of RPC traffic through our combined services. Web3 companies that require dedicated nodes can relay transactions, deploy smart contracts, and read or write blockchain data with the reliability, performance, and security they expect from Azure and Ankr.
The union of technology from Ankr and Microsoft will provide a fully managed node hosting solution complete with the choice of custom specifications for blockchain nodes for memory, bandwidth, and global location according to customer needs. By upgrading its load balancer to utilize Azure-based routing solutions, Ankr will be able to further scale and optimize its transactions processes by routing RPC requests to the best-suited nodes extremely quickly and reliably.
A Final Note
At Ankr, we are dedicated to delivering leading-edge technology that helps our customers stay ahead in a rapidly changing industry so they can create experiences that amaze their users. By partnering with Microsoft, Ankr can expand our resources, expertise, and global reach, letting us double down on our mission. As we explore more potential solutions and opportunities with our newfound partner, we share the excitement of our community in what we'll look back on as just the beginning of the new era of the decentralized web.
Join the Conversation on Ankr's Channels
Twitter | Telegram Announcements | Telegram English Chat | Help Desk | Discord | YouTube | LinkedIn | Instagram | Ankr Staking