Ankr Offers One of the First Sui Blockchain Connections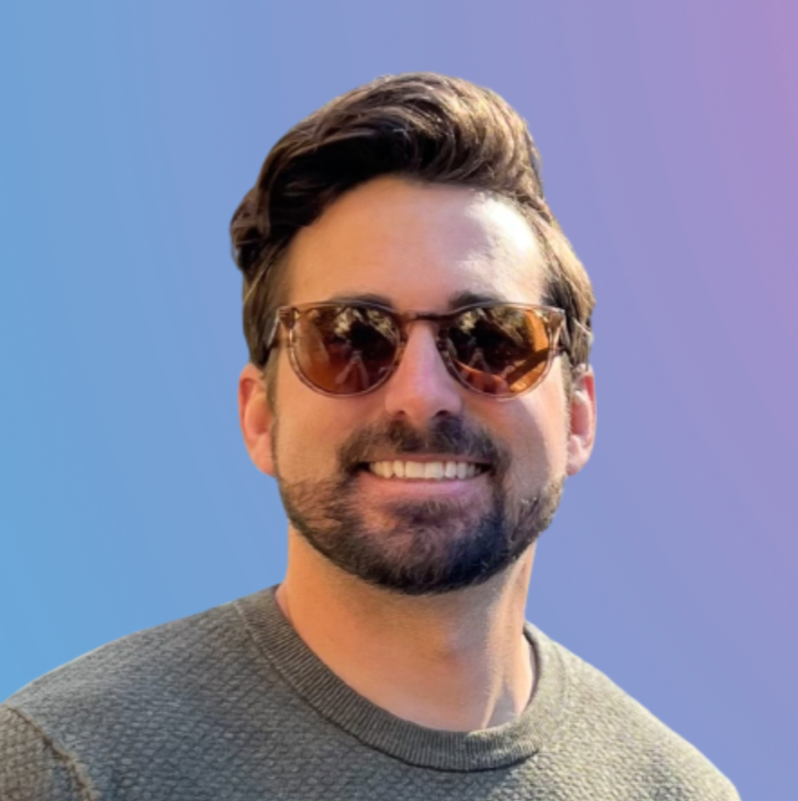 Kevin Dwyer
November 22, 2022
4 min read
Ankr Becomes One of the First Sui Blockchain Connection Providers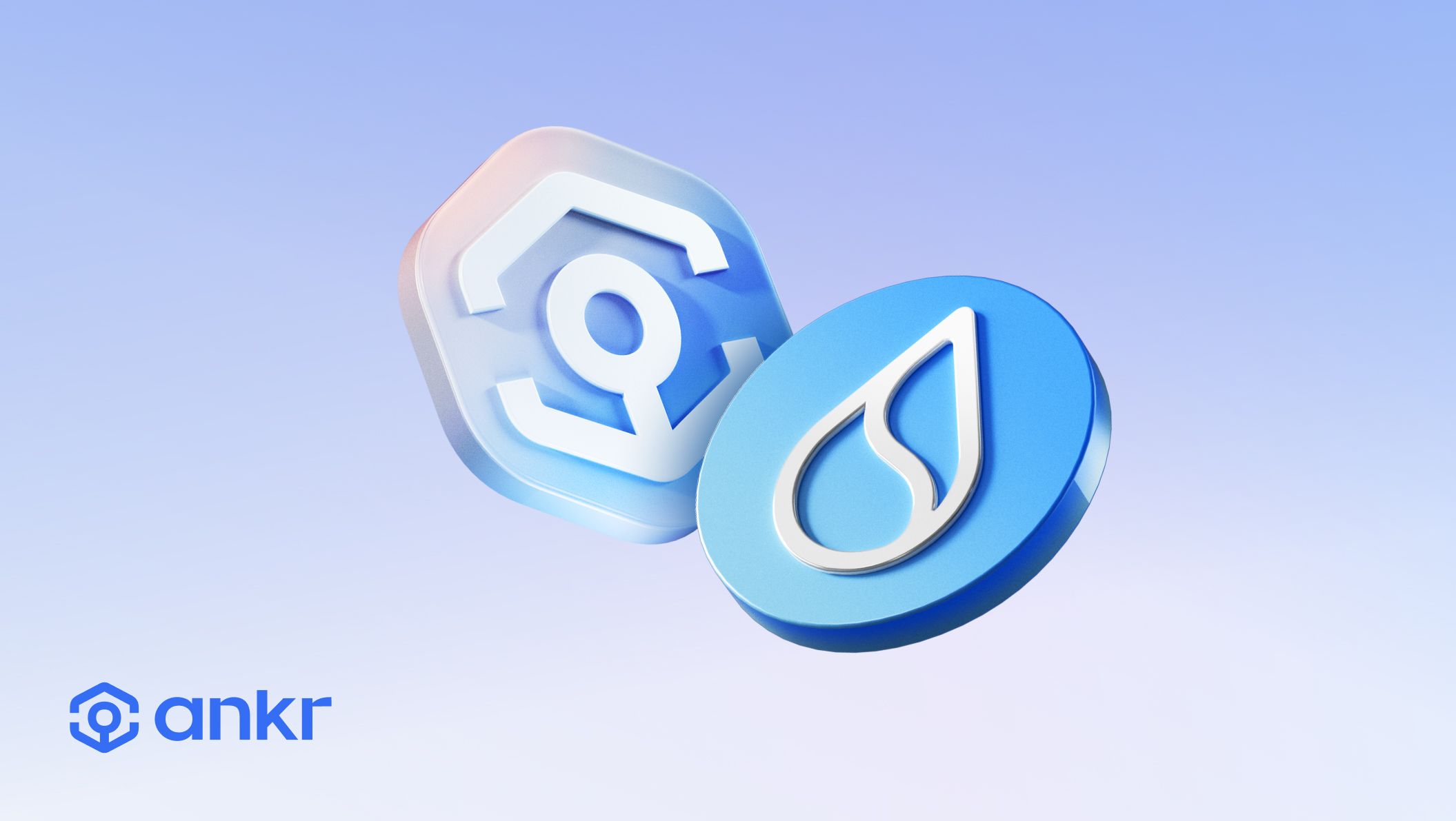 Ankr is now offering an RPC connection to the Sui testnet, allowing Web3 developers and apps to easily communicate with the new Move-based blockchain.
Ankr is one of the first Web3 infrastructure providers to introduce a new RPC service for the highly anticipated blockchain Sui! This service is now available for the Sui testnet and will be extended to a mainnet connection as soon as it is live (estimated early 2023). It is also compatible with the Sui SDK, enabling more streamlined development.
As an initial RPC infrastructure provider, Ankr will offer a connection that removes the need for developers and projects to run Sui nodes themselves with a gateway for instant communication with the network. The Sui "smart contracts platform" and Layer-1 blockchain from Mysten Labs will bring new tech and scalability benefits to Web3 developers so they can build applications with the ability to reach billions of new users with an improved Web3 experience.
This is great news for developers looking to get the jump on building on top of Sui for secure, scalable, and user-friendly dApps! You will soon be able to access endpoints for the Sui Testnet and Mainnet with free Community or pay-as-you-go Premium RPCs, make request calls, and receive information returns that are identical to the results you would get by running a Sui full node/RPC server yourself.
Once the Sui mainnet is fully released, Ankr will add support for it with additional docs, features, and tools to help our Web3 devs streamline building.
What is the Sui Blockchain?
Sui is a Layer-1 chain created by former Meta team members who had helped create the Diem blockchain project. Sui's novel technology upgrades and the team's experience have landed Mysten Labs substantial funding ($300M) already secured from companies like Binance, Coinbase Labs, a16z, and FTX along with much hype from the Web3 builder community.
The Sui website heralds the new blockchain as a "Step-function change in blockchain design." In other words, a big step up in blockchain performance and functionality with a design that is "Fast A*F" in terms of transactions per second capabilities (120,000 token transfer transactions per second).
"Sui is the first permissionless Layer-1 blockchain designed from the ground up to enable creators and developers to build experiences that cater to the next billion users in web3."
The Sui website cites several important benefits for Web3 development such as:
Horizontally scalable, instant finality, low fees
Parallel transaction execution
A safe smart contract language accessible to mainstream developers
Ability to define rich and composable on-chain assets
Better user experience for web3 apps
What Is Ankr's New Sui RPC?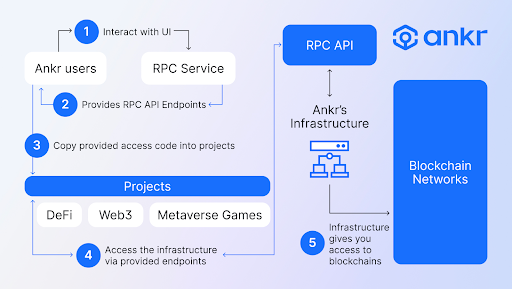 Ankr's Sui testnet RPC (Remote Procedure Call) connects your wallet, command-line interface, or dApp with the Sui blockchain. It acts as a messenger or blockchain router that relays on-chain information between Sui nodes, dApps, and ultimately end-users so they can execute necessary tasks like transactions, populate wallet balances, fetch ownership information, and more.
Sui RPC endpoints are a gateway for developers to interface directly with the Sui chain — a portal to communicate easily, remotely, and with no need to go through the DevOps of establishing their own Sui nodes.
Ankr is providing a geo-distributed Sui RPC comprised of blockchain nodes running worldwide for incredibly low-latency and reliable connections.
Get started now with our free Sui testnet RPC.
Who Is Building On Sui?
Sui has attracted a variety of DEXs, DeFi protocols, launchpads, NFT projects, social platforms, wallets, and much more. See a full list of projects currently building on Sui on their partners page.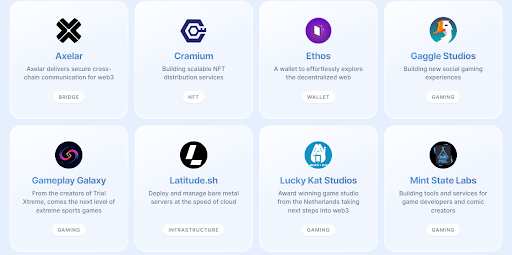 How Do the Sui RPCs Help Developers?
Building with Sui is an excellent choice to create scalable dApps but requires access to the information on Sui nodes to do so. Therefore, Ankr's RPC solves the following developer troubles:
Eliminates complex node ops - Ankr's Sui RPC will completely remove the need for many developers to set up their own Sui node, removing hours of time spent building, calibrating, and fixing node issues.
Grants access to advanced tools -  Ankr's Premium RPC Service instantly grants access to the best tools to build applications quickly, including:
At least 1,500 Sui requests per second
Dedicated Sui endpoints
Prioritized traffic
WebSockets (WS) capabilities
Powers apps and open-source software that need access to Sui - Connect with a cluster of high-performance nodes that holds the information you need to build and operate dApps on Sui.
Supports the Sui networkAnkr will strengthen the Sui network globally by offering easier development and a broader, decentralized node infrastructure.
How to Make Your First Call to Sui
You can get started now by heading to Ankr's RPC Service to make your first call! You can use the Sui testnet endpoint to call the new blockchain using the standard JSON RPC methods. Ankr will also add our integration assistant for Sui to help devs with connection code snippets and test RPC methods to view sample code results.
Join the conversation on Ankr's channels!
Twitter | Telegram Announcements | Telegram English Chat | Help Desk | Discord | YouTube | LinkedIn | Instagram | Ankr Staking