Ankr Supports More Regions Than Any Web3 Infrastructure Provider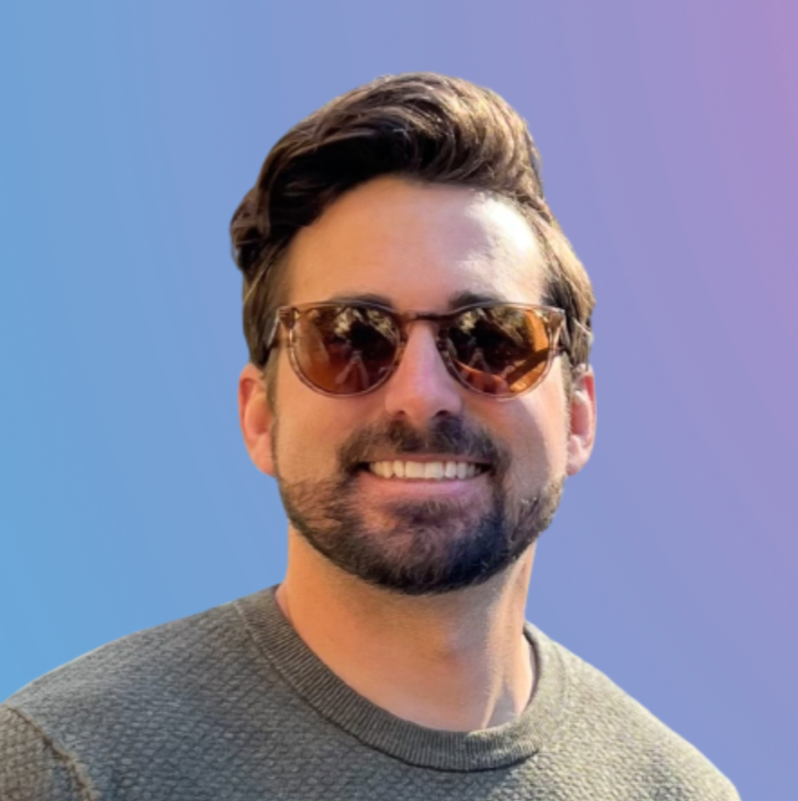 Kevin Dwyer
December 19, 2022
4 min read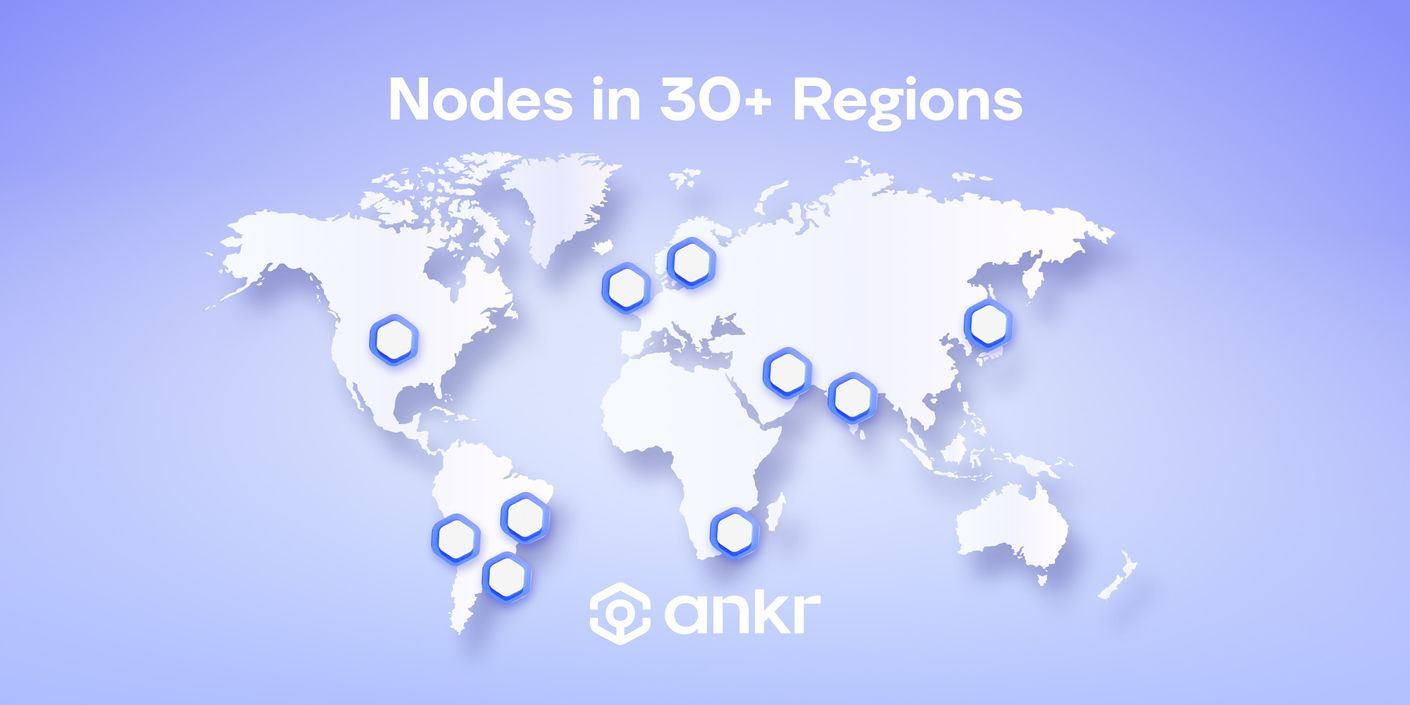 Web3 is a truly global movement that serves every country and corner of the world. The crypto industry never sleeps – and the 24/7 markets and protocols serving DeFi, NFTs, Web3 gaming, and other applications require constantly available node resources to reach blockchain data. Such a resource-intensive industry needs providers that can deliver incredibly fast and reliable blockchain connections closer to wherever its users happen to be. This has become Ankr's strong suit.
With enterprise-grade nodes operated by Ankr from independent data centers worldwide, Ankr gives Web3's global user base a more reliable, low-latency, and efficient experience no matter their location. With a globally distributed network, there are always nodes nearby, resulting in reduced latency for all kinds of applications.
This is one of the reasons why Ankr is the fastest-growing Web3 Infrastructure provider serving nearly 8 billion RPC requests daily on the 23+ blockchains supported by Ankr.
Ankr Powers Web3 Worldwide With Nodes in 30 Regions
Just like cell networks or cloud service providers need equipment and servers close to their customers for fast and reliable service, Web3 infra providers need nodes running globally to provide the highest quality service to developers, dApps, and ultimately end users.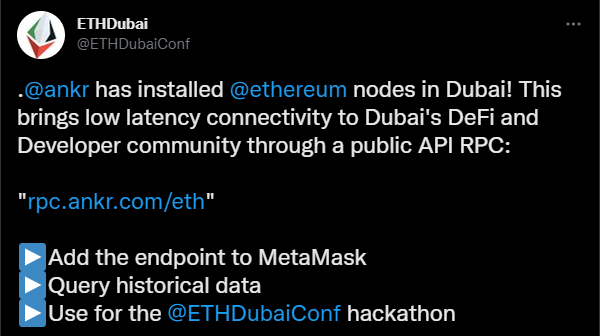 Ankr is constantly expanding our infrastructure which serves as a public good and critical service to so many foundations and projects.
If a cell provider only had infrastructure in North America but had customers all over the world, that would be a problem. The same principle applies to Web3. However, many of the largest Web3 infrastructure providers have limited service locations.
Most centralized providers only have nodes in one region. Some of the top names in Web3 infrastructure have their servers placed only in the eastern United States, constrained to the AWS data centers in that region. While they still serve traffic coming from around the world with high-quality connections, their performance could be greatly improved by expanding the network globally.
Alternatively, Ankr has nodes serving billions of RPC requests from around the world every day from the most distributed infrastructure of any provider.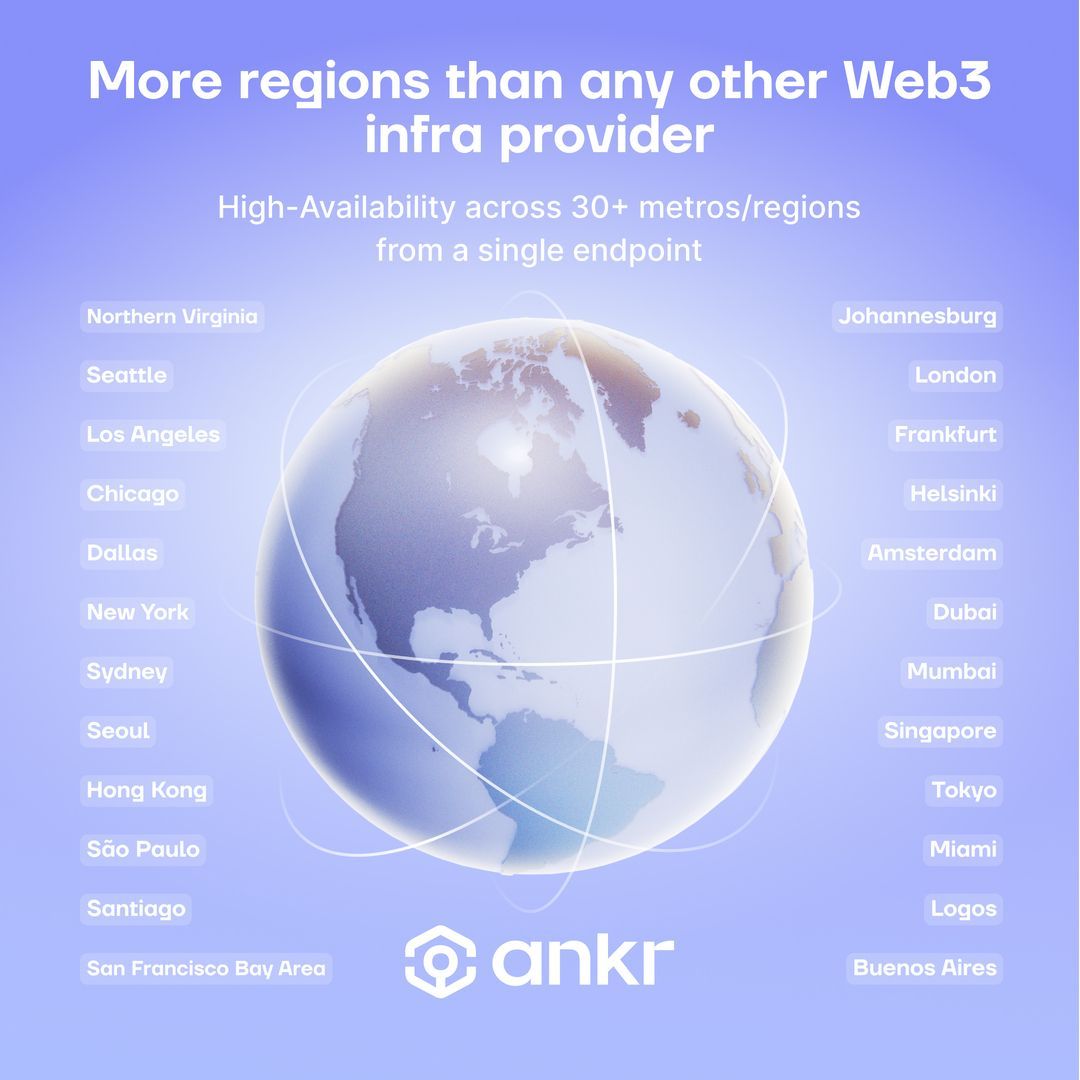 Independent Node Providers Spreading the Traffic Load & the Map
Not only are there Ankr-run nodes operating in more regions than any other provider, but we are also adding to a growing list of independent node providers and partners who add even greater location diversity. Among those putting up nodes to serve traffic coming to Ankr Protocol are:
Pocket Network
Harmony
IoTeX
Chainstack
Fantom
Debooks
QuickNode
And more!
Where Are Ankr's Nodes Located?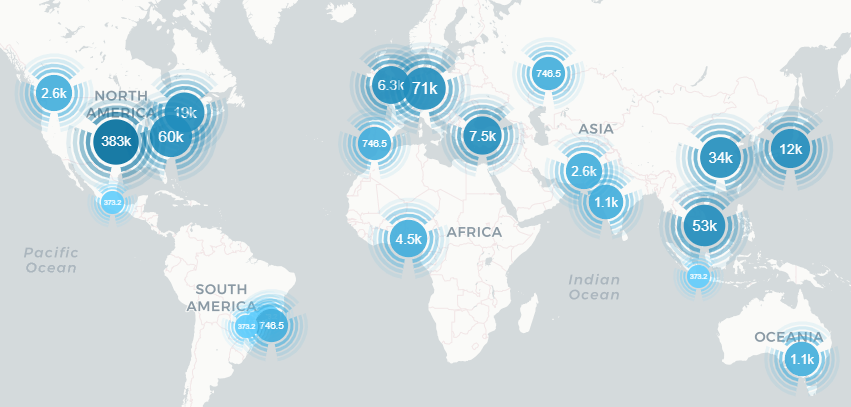 This map shows 24h of global user requests. Ankr places nodes strategically in all of these regions to ensure extremely fast speeds for all users.
Unlike less distributed providers, Ankr's nodes are spread across independent data centers worldwide. Ankr has been installing bare metal servers for years in 30 of the various cloud regions in North America, South America, Europe, the Middle East, Asia, Oceania, and Africa.
To serve users best, Ankr pays close attention to where high volumes of requests are coming from and quickly supplements the region with nearby nodes. These nodes are most often housed in colocation data centers (aka Colos) that offer high levels of security and reliability. Ankr also has a great partnership with Maxihost which helped us install over a hundred bare metal servers just in Latin America.
"We've been very intentional about our node locations and data center partnerships. We've spent years building our infrastructure from the ground up and deploying nodes in close proximity to all DeFi and Web3 users to provide a low-latency experience. Onboarding more independent node providers to Ankr Network will make it even easier to make sure we can cover every part of the world."
– Josh Neuroth, Ankr's Head of Product
A map of top countries by request for the Polygon chain on 12/15. Ankr measures this data for all supported chains on Ankr's RPC Service.
See Response Times On Our Dashboard
Check out the data for yourself on our dashboard. See the average latency to various countries, where requests are coming from, and more. This is just one of our tools designed to give our users all the data we can for their due diligence on infrastructure services.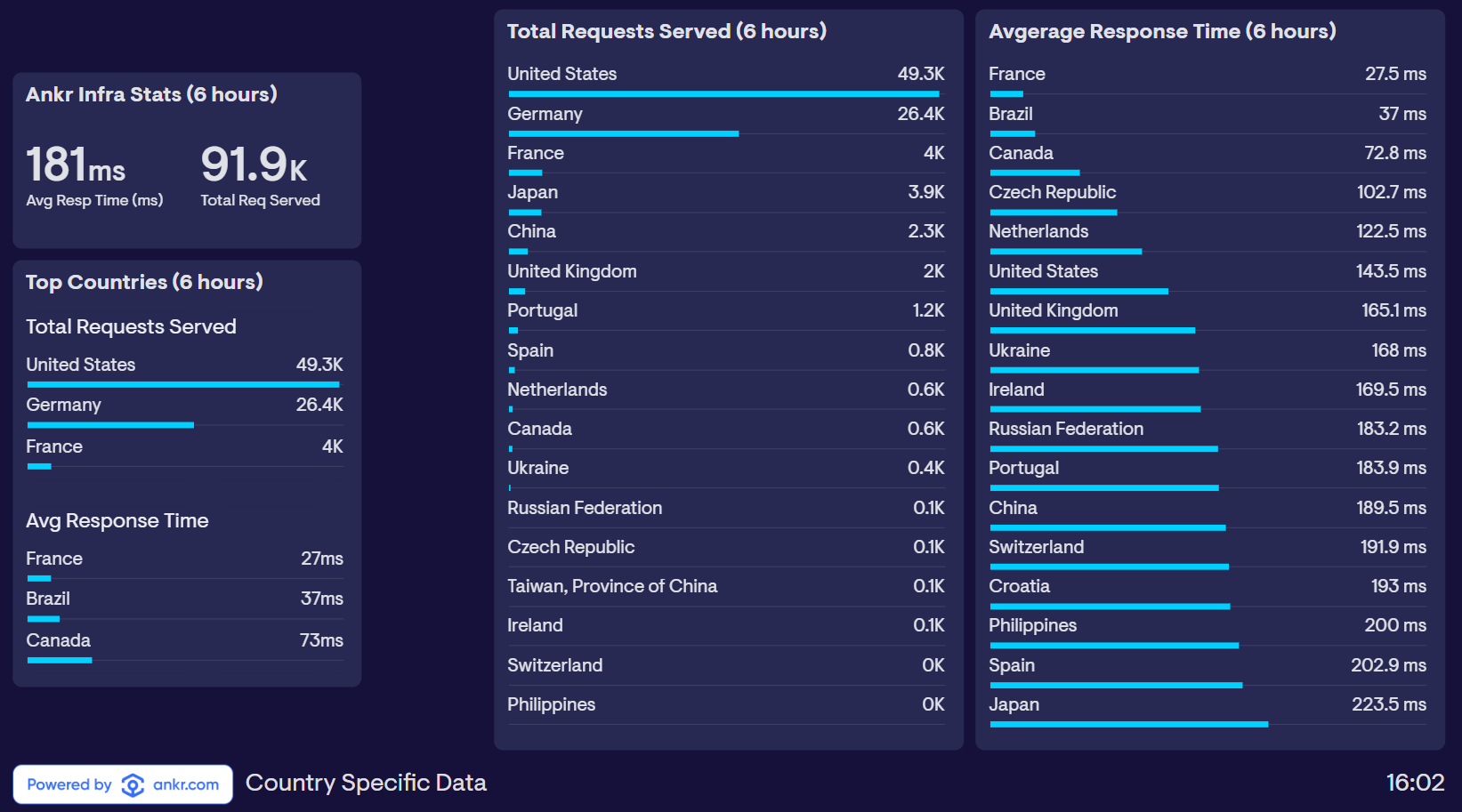 Globally Distributed = A Better Choice for Web3 Development
An incredible number of developers and projects are switching their infrastructure to Ankr as we offer global, fast, reliable, and affordable (or free) RPC services.
For more advanced services, Ankr's Premium Plan is available at incredibly affordable prices for more power and endless flexibility for builders everywhere.
Nearly unlimited requests
Global node distribution
Dedicated endpoints
Prioritized traffic
Advanced Developer APIs
WebSockets (WS) capabilities
Join the Conversation On Ankr's Channels!
Twitter | Telegram Announcements | Telegram English Chat | Help Desk | Discord | YouTube | LinkedIn | Instagram | Ankr Staking