Ankr Adds Coinbase Wallet Support for Liquid Staking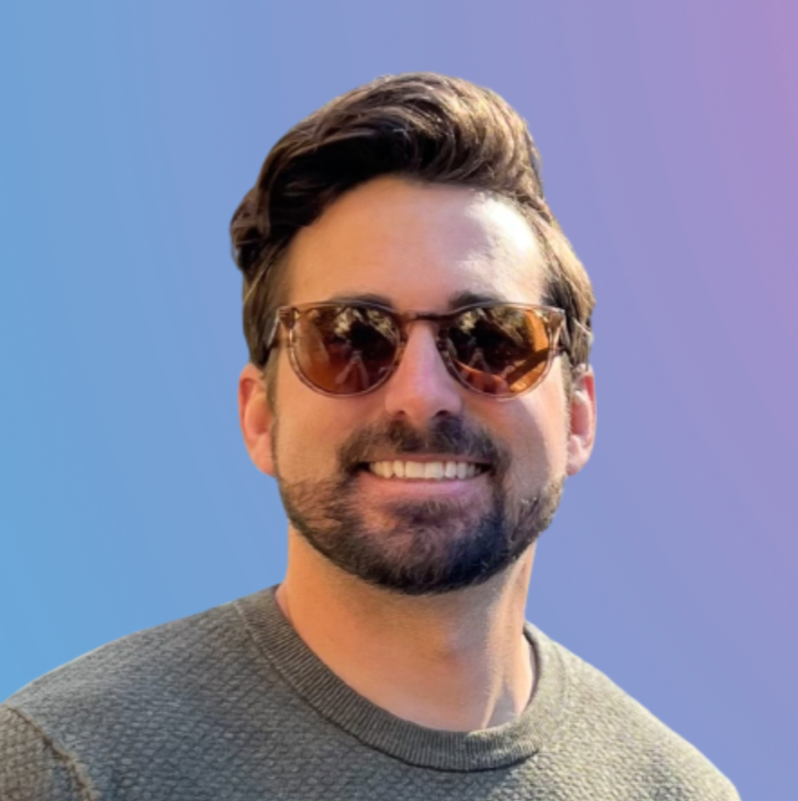 Kevin Dwyer
November 2, 2022
5 min read
Now Supporting Coinbase Wallet for Liquid Staking!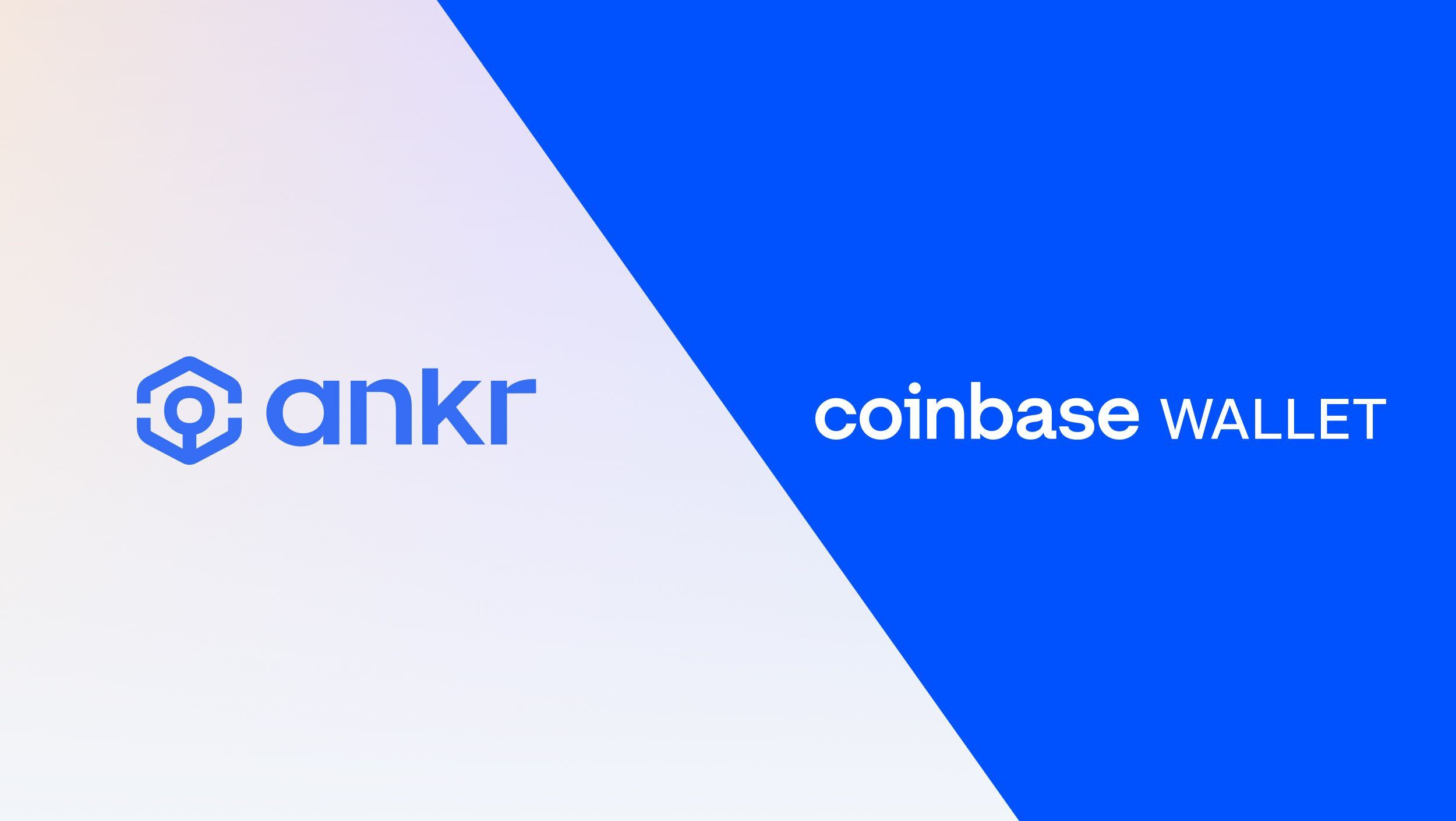 All Coinbase Wallet users can now earn more with their crypto assets easily, with Ankr offering 9 new staking options.
For about 100 million users, Coinbase was the first stop to get involved with the crypto world. The company set a new bar for ease of use when it came to purchasing and trading digital assets. And with the Coinbase Wallet, the company moved beyond a centralized exchange to becoming a point of entry into the broader world of decentralized applications and finance known as Web3.
Ankr shares this mission of bringing the benefits of Web3 to millions of new users, and that is why we are extremely excited to announce that we have just implemented one of the most highly requested features for Ankr Staking! All Coinbase Wallet users can now liquid stake on the Ankr Staking platform for an easy way to earn yield on the assets they hold in their Web3 wallet.
Providing access to Ankr Staking with Coinbase Wallet provides yet another way for users to stake – opening the gates to as many crypto holders as possible.
Provides a more lucrative experience that combines staking and DeFi rewards
With Coinbase Pay, users can seamlessly connect their Coinbase exchange account to the Coinbase Wallet, and then to Ankr
Offers an easy way to stake with the comfort, UX, and trust behind one of the world's largest crypto applications
Keep security credentials and authentication safely on your phone
Why Use Coinbase Wallet With Ankr Staking?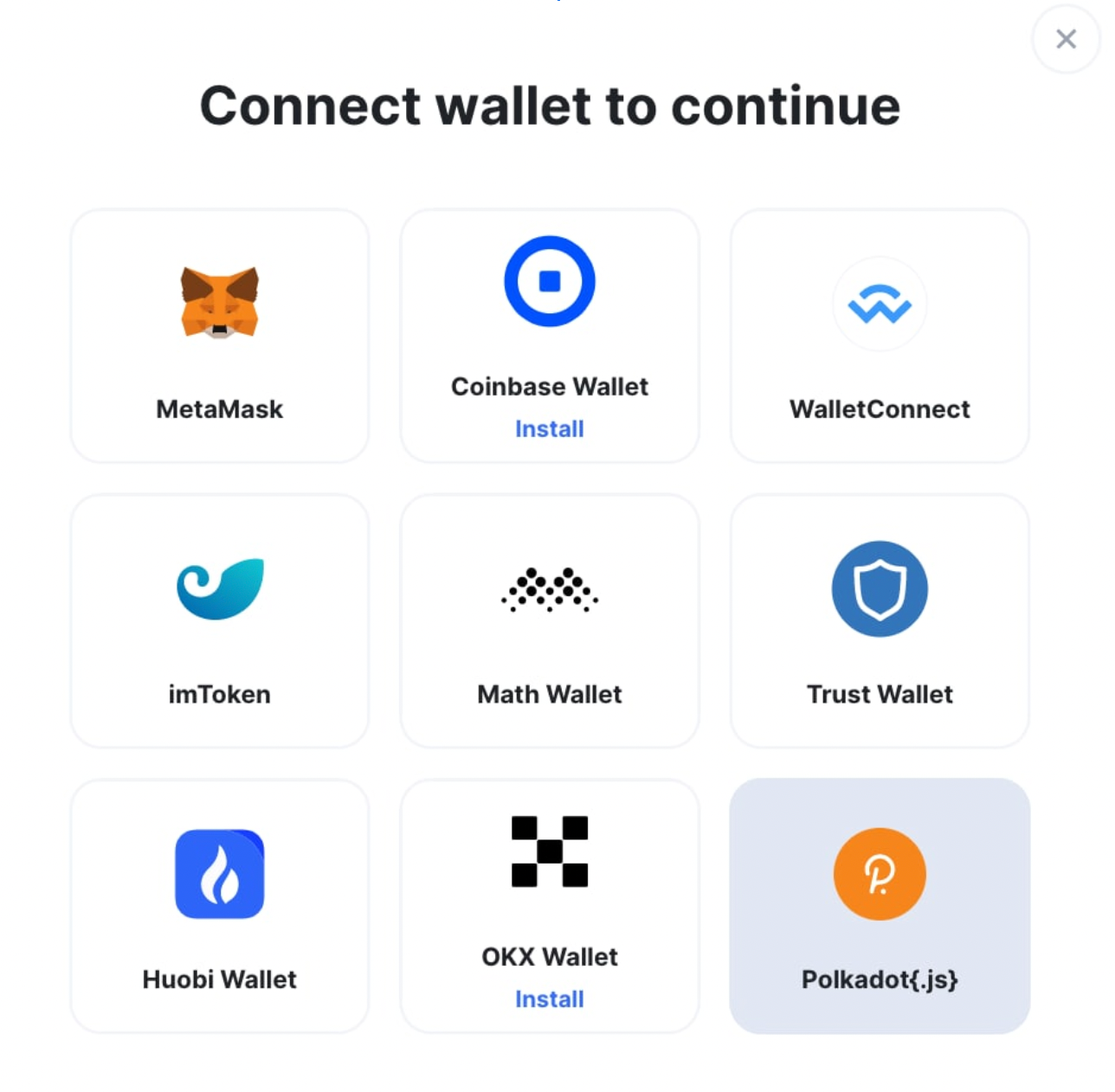 Coinbase Wallet gives crypto users more flexibility and some features beyond wallets like MetaMask that even diehard Web3 natives could be interested in.
Coinbase Wallet offers support for Ethereum, all EVM Compatible chains, Solana, and more than 5k tokens (including any ERC20s) for a truly multichain experience.

Coinbase Wallet has a built-in dapp browser on its mobile app that makes it easy to access top dApps and DeFi protocols. You can swap, stake, bridge tokens, lend, provide liquidity, and more on your phone without leaving the couch.

It allows users to send, receive, and bridge assets right on the interface, making it useful when choosing different networks to hold assets on, such as Polygon or Ethereum.
https://www.youtube.com/watch?v=JX1-oee8qDw&t=2s
How Can I Stake on Ankr With My Coinbase Wallet?
Anyone with the Coinbase Wallet app is now able to use Ankr Staking. However, you will need to make sure you have the browser extension installed.
Head to the Ankr Staking platform to see all of the available staking options. Hover your cursor over the option that looks interesting to you and select "stake." You can then connect your Coinbase Wallet browser extension as prompted. If you prefer to use your smartphone, you can also connect to Ankr's Staking platform from the Coinbase Wallet mobile app's dapp browser.

Once your wallet is connected, you are able to select the amount of the token you wish to stake. Once the transaction is approved, you can view all of your staked assets within the dashboard tab of Ankr Staking and track your rewards. You can also track your staked assets in the DeFi tab within Coinbase Wallet.

With liquid staking options, you will be granted a new liquid staking token such as aETHb or aAVAXb. The liquid staking tokens will automatically be sent to your Coinbase Wallet after you stake. These tokens deliver your staking rewards as their balance will increase in your Coinbase Wallet daily. The best part of liquid staking is that you can deploy these tokens in DeFi to earn more on top of your staking rewards. You can view all the earning options within the DeFi tab of Ankr Staking.
Which Assets Can I Stake Using Coinbase Wallet?
Ankr currently has a wide selection of crypto assets available to stake on our platform. You can choose between 9 different tokens to start earning more with your funds:
Delegated staking
Ankr (ANKR)
Gnosis (mGNO)
Liquid staking
Ethereum (ETH)
Polygon (MATIC)
Binance Coin (BNB)
Fantom (FTM)
Avalanche (AVAX)
The Benefits of Liquid Staking With Ankr
Instant Liquidity
Using Ankr Staking is the best way to stake crypto as you can access instant liquidity in the form of liquid staking tokens. This way, you to use the value of your staked tokens to earn multiple layers of rewards on DeFi platforms and multiply your potential rewards.
Boosted Yields
Liquidity mining opportunities are enabled by providing liquidity for pools in decentralized exchanges.

Farming rewards for liquidity providers. Liquid Staking presents several yield farming strategies for users to contribute to liquidity pools and gain a share of the trading fees and governance tokens. These new LP tokens can be used to generate yet another layer of earnings.

Staking rewards on farmed tokens. After using yield farming strategies, users can also reinvest their farmed LP tokens into more staking opportunities. This is a highly repeatable process as layers of rewards from farming and staking will quickly stack up.

Yield aggregators /vaults can automate yield farming rewards and enable compounding returns with next to no effort from users. This is a great method for maximizing your passive income strategy.

More trading opportunities are enabled as you could potentially buy liquid staking tokens at a discount on a Decentralized Exchange and redeem them (unstake it) on Ankr Staking to extract their fair value.
More Flexibility
If you would like to unstake your tokens, you can choose the "unstake" option at any time on the Ankr Earn platform.
Borrowing and Lending
Many liquid staking tokens will also allow users to borrow against their assets in exchange for the original assets like ETH that can be restaked or used for additional earning strategies. Or, lend your liquid staked assets in return for interest paid by borrowers.
No technical knowledge required
Receive an easier staking experience with no technical knowledge necessary. Many times liquid staking makes staking as easy as a swap: you can even swap your assets for liquid staking tokens, like aETHc, right from the in-app swap feature built into Coinbase Wallet for the same effect as staking ETH.