Ankr's Women of Web3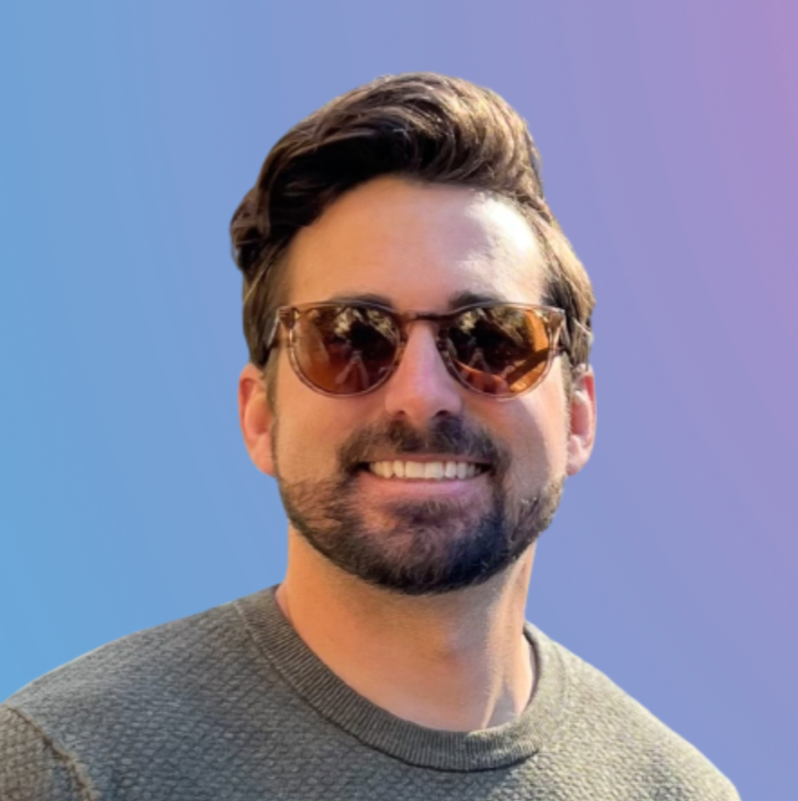 Kevin Dwyer
March 8, 2023
7 min read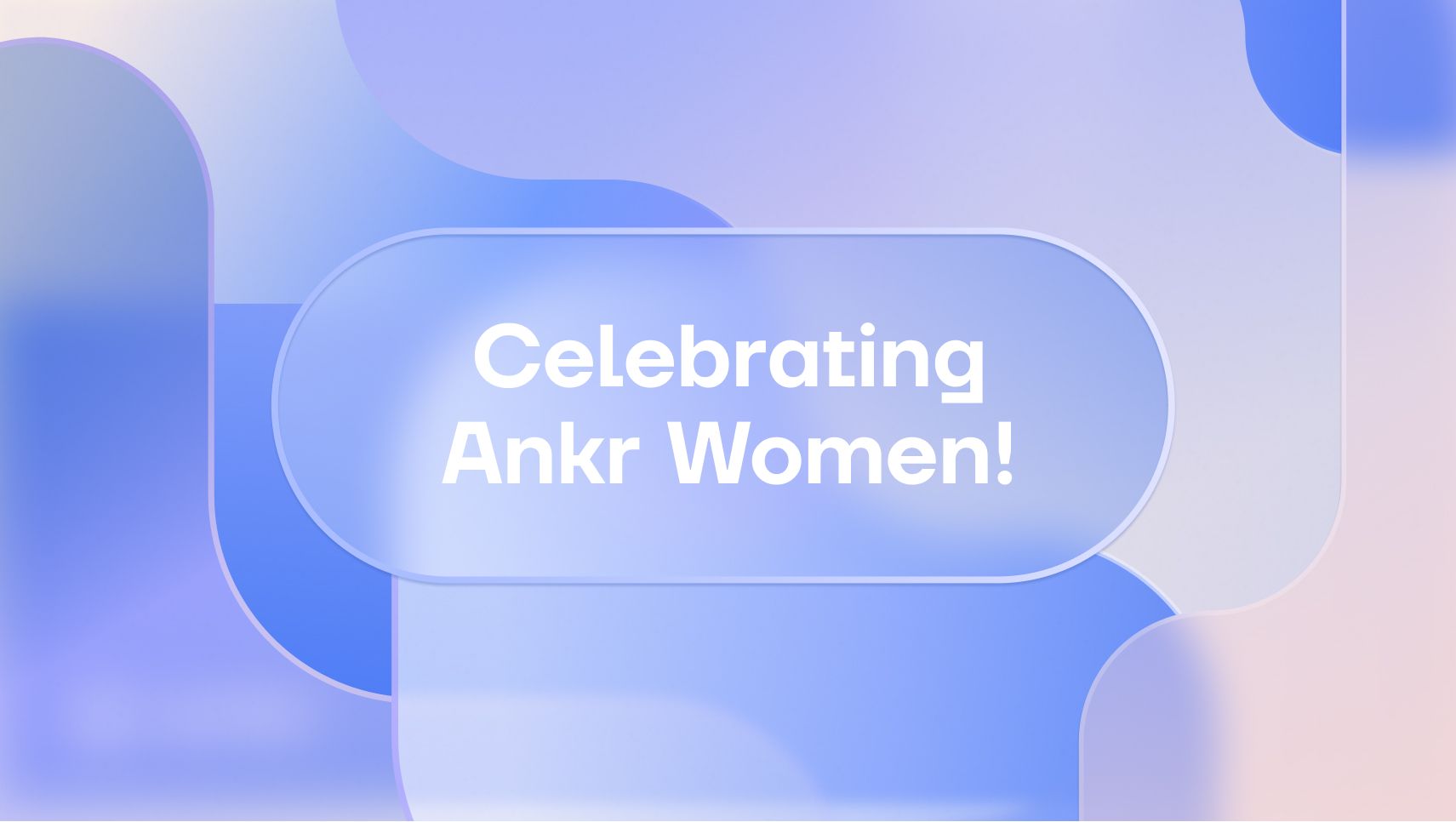 Happy International Women's Day from Ankr! Today, we're celebrating the women who make a huge impact on our company and the Web3 industry every day. To mark the occasion, we decided to ask some of our team members some questions about their history, day-to-day, and more.
Intros: The Women That Make Ankr Work (Just to name a few)
LG: Ankr's Chief of Staff and problem-solver extraordinaire from California.
Krinza: Our DevRel Engineer from Pakistan winning builders to our cause.
Laryssa: Ankr's Social Media Manager bringing the brand to life from Lisbon.
Anna: Senior Product Manager providing a blockchain connection for all from Luxembourg.
Fran: Our Head of Web3 Marketing driving Ankr's message from the Netherlands.
What inspired you to pursue a career in the Web3 industry?
LG: I kind of fell into it back in 2017 when I got my first job in the space. After the crypto winter in 2018, I thought I was done, but I missed it too much. I missed the innovation, the "outside the box" thinking, the freedom to be different, creative, and sometimes even a bit risky and have it revered. So I joined Ankr in 2021 and haven't looked back!
Krinza: Before joining web3 full-time, I was a data scientist. My first year working in that role was all fun and games until the work started to feel redundant. It was no longer about the thrill of solving a problem anymore, but the drudgery of making the exact pipelines run in similar ways or applying them to different problems. This made me start exploring blockchain in my spare time. I was already enveloped in crypto and had explored the NFT space to its fullest. Yet, it was really when I joined the Developer DAO earlier in March 2022 that things started to pull me down the rabbit hole, and I became hooked on web3.
Laryssa: Before the pandemic in 2020, I had friends working in the industry, and they would always tell me how they found their dream job within crypto. That was when I was introduced to the space more seriously and started learning about DeFi and crypto as a whole. After I had a solid understanding of the industry, I realized this was where I wanted to build my career.
Anna: The ambitious people, ideas, and technologies. I believe decentralized infrastructure has great potential, not only in a technical sense but also from an economic and social perspective. The system of economic incentives for developers from day zero is unique for the web3 industry. It is incredibly rare to see an industry that boasts such a concentration of self-motivated developers.
What was your first job in the industry, and how did you get it?
LG: I was the first hire of Orchid Labs back in 2017!  At the time, I was very familiar with Bitcoin but not much else. I was referred for the role by a friend, and that's really what started my interest and excitement in the space!
Krinza: This is my first job in web3!
Anna: Back in 2016, I was the leader and sole trader of the Alternative Investment Fund. It was a chain of coincidences. I was the Principal of an alternative investment fund and VC fund when the General Partner saw interest from our investors in a Crypto Fund and suggested that we start one. And we did it! As I had experience with stock market trading, I immersed myself in fund management on a daily basis. After the first test, we tripled the investment for our clients. I was in the advanced stages of sleep deprivation leading three funds, but absolutely happy. So, I realized that this is something that I should focus on. I left the funds and joined a crypto startup, but this is another story.
Laryssa: My first job in crypto was at a Web3 marketing agency called Zebu Digital as a Social Media Manager. I came across the agency on social media and thought they could use some help on their socials. I DM'd the CEO, got the job, and besides being ex-coworkers, we are still  friends!
Fran: It was during the pandemic when I got not only my first web3 job but my first ever job in line with my career! It was a small local web3 business in Amsterdam. I fell into it in December 2020, and after 3 months, I got this amazing LinkedIn DM from Ankr's CMO: "Yo wanna work for us??" And the rest, honestly, is history.
What's the most exciting project you've worked on in your career so far?
LG: Everything is exciting for different reasons, and I learn and grow from all we do. I have really enjoyed being a part of Ankrs growth. It's been so rewarding to grow the team, and with each hire, have the ability to expand into more projects!
Krinza: Building out Ankr's knowledge base from the ground up and going from zero to 20k devs – that entire process of learning, teaching, and learning again more was super valuable.
Laryssa: Ankr, without a doubt. I feel very privileged to be working for a company that is the leading Web3 infra provider. We're working closely with the best in the space (and beyond) to keep growing and to onboard the next billion to Web3.
What's the biggest challenge you've faced in your career, and how did you overcome it?
LG: Challenges are rarely "overcome," in my opinion, but more ongoing things we work with throughout our careers and life. Many of the challenges I have faced are not solved or over (like being a woman in a male-dominated space or trying to feel relevant in operations when technical roles are considered higher in value). Facing them together, with others experiencing or struggling in the same situations, is what I find most helpful.  There is power in the voice of many, and finding those who support you and don't look the other way when issues arise are the people you want to keep around. The biggest problem I find is pretending there are no problems. Admitting nothing is perfect, and that there is always room for improvement is key to getting through the hard moments.
Krinza: The nature of this industry often involves experimentation and trial-and-error, which means that not every project will be successful or meet the desired outcome. It can be demoralizing to put a lot of time and effort into a project, only to have it fall short. Although, I have learned to approach each project as a learning experience, and to embrace failure as an opportunity for growth. I've developed a mindset of continuous improvement, which means that I'm always looking for ways to iterate and improve upon our work, even in the face of setbacks.
What's your favorite thing about working in the Web3 industry?
LG: Every day, I truly feel like a pioneer! We are at the start of something huge, and while web3 is not "new," I believe it's still just getting started, and there is so much more to come. Being at what feels like the forefront of that is amazing and so rewarding.
Krinza: The people! I'm bullish on the people I build with.
Laryssa: There is always room to learn more. No one is an expert in everything crypto. Technology is always evolving, so there's always something new to dive into. Can't forget to mention the awesome people that are either building or interested in the space!
What advice would you give to women who are interested in pursuing a career in the Web3 industry?
LG: Jump right in. While at times it can feel like a Brotopia, there are now so many female-focused projects, groups, educators, and innovators in the space, but we need MORE. Find a group, a friend, a YouTube channel, or Discord server, and just start asking questions. I find people are really excited and willing to help (myself included) and that the best way to get started is to get curious, ask questions, and learn as much as you can – the resources out there are endless!
Krinza: It's important to remember that it's okay to be in tech for the money. While many people are drawn to the industry because of its potential for high salaries and lucrative opportunities, there is nothing wrong with that. Pursuing a career in tech can provide financial stability and a comfortable lifestyle, which can be especially important for women who may face systemic barriers to economic stability. Don't second guess – go for it!
Anna: The same words that I can say to anyone. Try new things, try different things, figure out what you love, and go for it. There will be many opinions along the way. Rely on your sense of the world and follow reality, not stereotypes.
Fran: It can be scary, I know, especially in a male-dominated industry. Throughout the years, I have witnessed this space growing and a lot of badass women joining the space. Unlike other fields, in web3, you can grow and prosper rapidly. Show up, be present, and shoot your shot.
Join the Conversation on Ankr's Channels!
Twitter | Telegram Announcements | Telegram English Chat | Help Desk | Discord | YouTube | LinkedIn | Instagram | Ankr Staking