The Details of Ankr AppChains Now Available On the Microsoft Azure Marketplace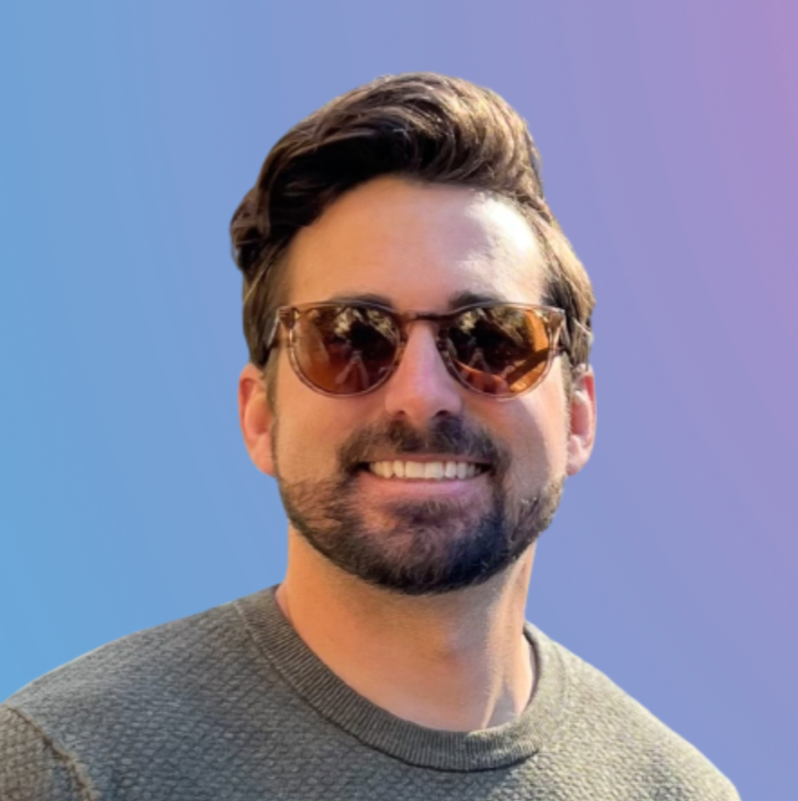 Kevin Dwyer
June 14, 2023
4 min read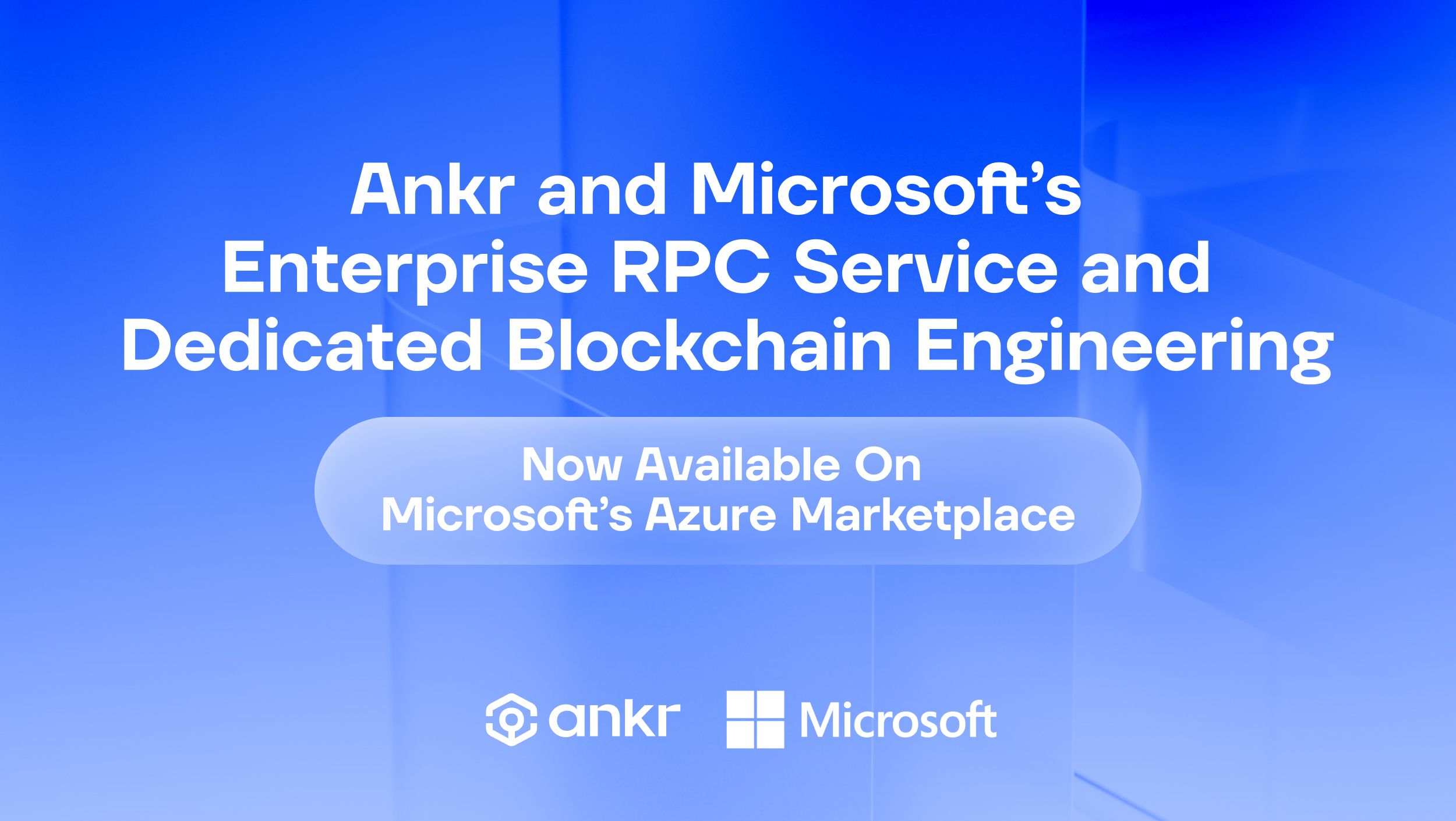 Ankr's AppChains product has already been available for a year, allowing Web3 organizations to launch extremely scalable application-specific blockchains to power their decentralized apps or projects in a highly automated process. However, the popularity of AppChains with traditional enterprises has made them an attractive choice for launching a variety of solutions that pertain to institutional clients, banking, CBDCs, gaming, and much more. Often, traditional firms look to trusted outlets to discover new technology. Ankr's newest integration with Microsoft Azure provides a familiar marketplace for businesses to find a vetted solution and go to market with use cases like the above.
Dedicated Blockchains For Microsoft Azure Customers
Ankr's partnership with Microsoft now also provides enterprises with the opportunity to quickly launch their own dedicated and fully customizable blockchain to power their Web3 strategies. The service is offered on Azure alongside Enterprise RPC, with the first iteration affording customers the opportunity to deploy their own Polygon Supernet, and the choice of many more ecosystems on the way.
"As the Ankr AppChains product finds a fit with large organizations, Ankr and Microsoft are joining forces to evolve our AppChain offering into an 'Enterprise Chain' solution." As we provide complete engineering, infrastructure, and go-to-market services, Ankr eliminates the barriers to entry for large businesses entering the Web3 space. With AppChains on Azure, launching an enterprise-level chain will soon be the fastest, most convenient, and advantageous method for businesses to make the vertical jump to Web3 and capture new audiences while pleasing existing customers."
-- Kev Silk, Product Manager, Ankr AppChains
Launching A Custom Blockchain Made Easy
Ankr's AppChain solution offers all developers and enterprises everything they need to build, go to market, scale, and win massive adoption for their Web3 initiatives with a dedicated blockchain environment. Ankr's application-specific blockchains (AppChains) are sidechains built on top of some of the largest blockchain ecosystems in existence – now available on Polygon Supernets and soon expanding to more networks like Avalanche and zkSync.
AppChains allow businesses to completely customize their blockchain infrastructure around their use case and implement advanced features to create user experiences that outperform current Web3 offerings.
Enterprise customers on Microsoft Azure will:
Choose an infrastructure package for nodes, validators, and block explorers.
Consult with Ankr's team to determine exact specifications and needs.
Employ Ankr's blockchain engineering team to build the AppChain from start to finish and maintain it with expert support.
Removing Barriers To Entry For Web3 Business Strategies
The unique benefits of blockchain and digital assets have led businesses to explore Web3 strategies for many industries, such as banking, finance, supply chain, social media, and government. However, to introduce successful Web3 initiatives, they need infrastructure that offers a higher level of performance than the current environment.
Layer-1 blockchains like Ethereum provide resources and infrastructure for thousands of apps that create a burden on capacity and performance. However, with an application-specific blockchain dedicated solely to their business, enterprises can avoid previous constraints of scaling and poor user experience while delivering the highest level of scalability, security, and performance with:
Enormous, enterprise-grade throughput
Advanced customizability to satisfy intricate industry needs
High-performance infrastructure to provide always-low gas fees, upgraded security, and ultra-fast transactions
Creating a dedicated blockchain requires enormous resources for technical expertise and Web3 knowledge. It entails bootstrapping all the infrastructure for validator nodes, RPC nodes, block explorers, testnets, faucets, staking mechanisms, and more. Ankr's AppChain service eliminates these barriers to entry and allows any developer or enterprise to create a dedicated blockchain with all of the above engineering and infrastructure and needs taken care of.
Ankr's AppChain solution fulfills the most challenging aspect of blockchain operations: supporting, maintaining, and securing the network once it goes live. With continuous resources to adapt, manage, and upgrade blockchain infrastructure, networks will experience superior performance and stability with minimized security vulnerabilities. Ankr ensures that your AppChain will provide the consistent results and impeccable experience users expect from your enterprise with maintenance for the duration of the contract.
Final Thoughts
At Ankr, we are dedicated to delivering leading-edge technology that helps our customers stay ahead in a rapidly changing industry so they can create experiences that amaze their users. With the ability to quickly deploy their own blockchain, enterprises will be able to make a seamless entry to Web3. With the power to offer their customers the benefits of blockchain tech and the capability to relieve scalability and user experience concerns, businesses can pave the way for steady mass adoption.
Join the Conversation on Ankr's Channels!
Twitter | Telegram Announcements | Telegram English Chat | Help Desk | Discord | YouTube | LinkedIn | Instagram | Ankr Staking