Ankr's RPC Performance Advantage: Global Bare-Metal Node Infrastructure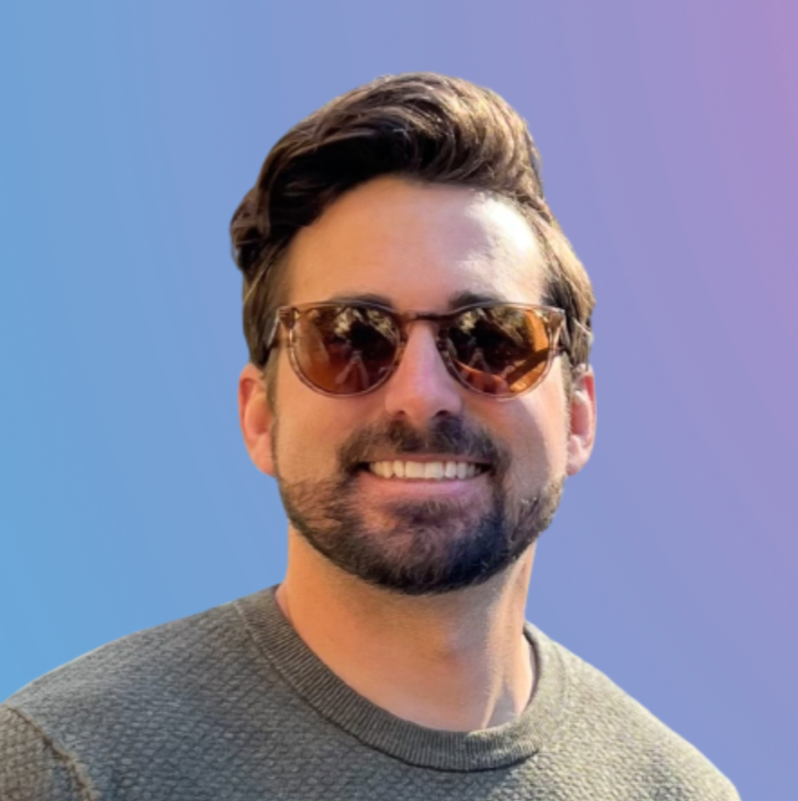 Kevin Dwyer
April 7, 2023
4 min read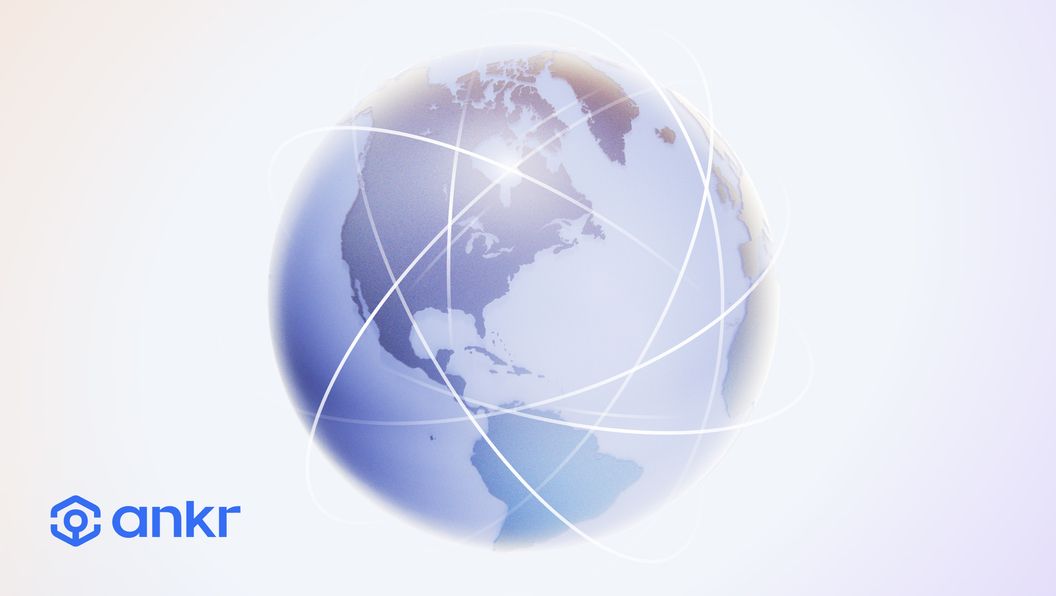 Web3 is a truly global movement that serves every country and corner of the world. The crypto industry never sleeps – and the 24/7 markets and protocols serving DeFi, NFTs, Web3 gaming, and other applications require constantly available node resources to reach blockchain data. Such a resource-intensive industry needs providers that can deliver incredibly fast and reliable blockchain connections closer to wherever its users happen to be. This has become Ankr's strong suit.
With bare-metal nodes operated by Ankr from independent colocation data centers worldwide, Ankr gives Web3's global user base a more reliable, low-latency, and efficient experience no matter their location. Our globally distributed network of nodes provides around-the-clock resources nearby to serve blockchain requests quickly for all kinds of applications. This is one of the main reasons why Ankr is the fastest-growing Web3 Infrastructure provider serving 8 billion RPC requests daily on the dozens of supported blockchains.
Cloud vs. Bare-Metal Infrastructure, What's the Difference?
Many Web3 infrastructure providers solely use cloud services such as AWS to deploy their blockchain nodes. However, Ankr hosts the vast majority of our nodes on custom, dedicated servers. One of the key differences between cloud and bare-metal infrastructure is that bare-metal servers (or nodes) are physical and identifiable machines within secure data centers. As they are physical implementations, these servers house their own dedicated resources for CPU, RAM, and storage, providing a high-performance experience to handle the intense data storage and retrieval requirements of blockchain. This is in contrast to nodes that are deployed via a cloud service on a virtual machine (VM), where they will share computing resources with many other applications.
The performance aspect of our nodes is extremely important to our users who need lightning-fast blockchain connections to power their projects and decentralized applications. See how Ankr stacks up in performance with other providers thanks to our distributed bare-metal node network.
Where Are Ankr's Node's Located?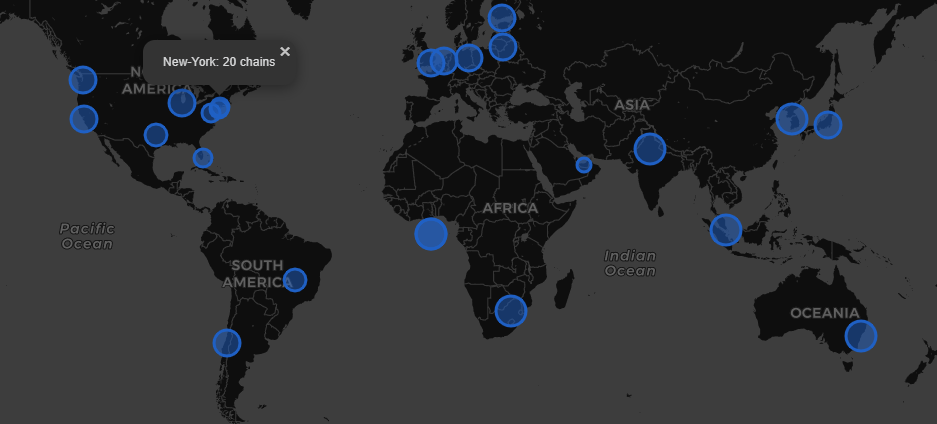 This map shows Ankr's performance over a 24h period when compared to competitors across all our supported blockchains. The blue circles indicate areas where we had the lowest latency of any provider. Ankr places nodes strategically in all of these regions to ensure extremely fast speeds for all users.
Unlike less distributed providers constrained to cloud provider locations, Ankr's bare-metal nodes are distributed across independent data centers worldwide. Ankr has been installing nodes for years in 30 of the various cloud regions in North America, South America, Europe, the Middle East, Asia, Oceania, and Africa. This approach offers not only decreased latency for users, but added protection against single points of failure, as our load balancer will redirect failed requests stemming from outages that affect a data center or node to the next close-by and available node. This is in contrast to running all nodes with a single cloud provider, which could experience a widespread outage.
To serve users best, Ankr pays close attention to where high volumes of requests are coming from and quickly supplements the region with nearby nodes. These nodes are most often housed in colocation data centers (aka Colos) that offer high levels of security and reliability. Ankr also has excellent data center partnerships with companies like Latitude, INAP, THG, ModMC, and others which helped us install hundreds of servers globally.
"We've been very intentional about our node locations and data center partnerships. We've spent years building our infrastructure from the ground up, deploying nodes in close proximity to all Web3 users, protocols, and developers to provide a low-latency experience."
– Josh Neuroth, Ankr's Head of Product
Ankr Powers Web3 Worldwide With Nodes in 30 Regions
Just like cell network providers need equipment and towers close to their customers for fast and reliable service, Web3 infra providers need nodes running globally to provide the highest quality service to developers, dApps, and, ultimately, end users.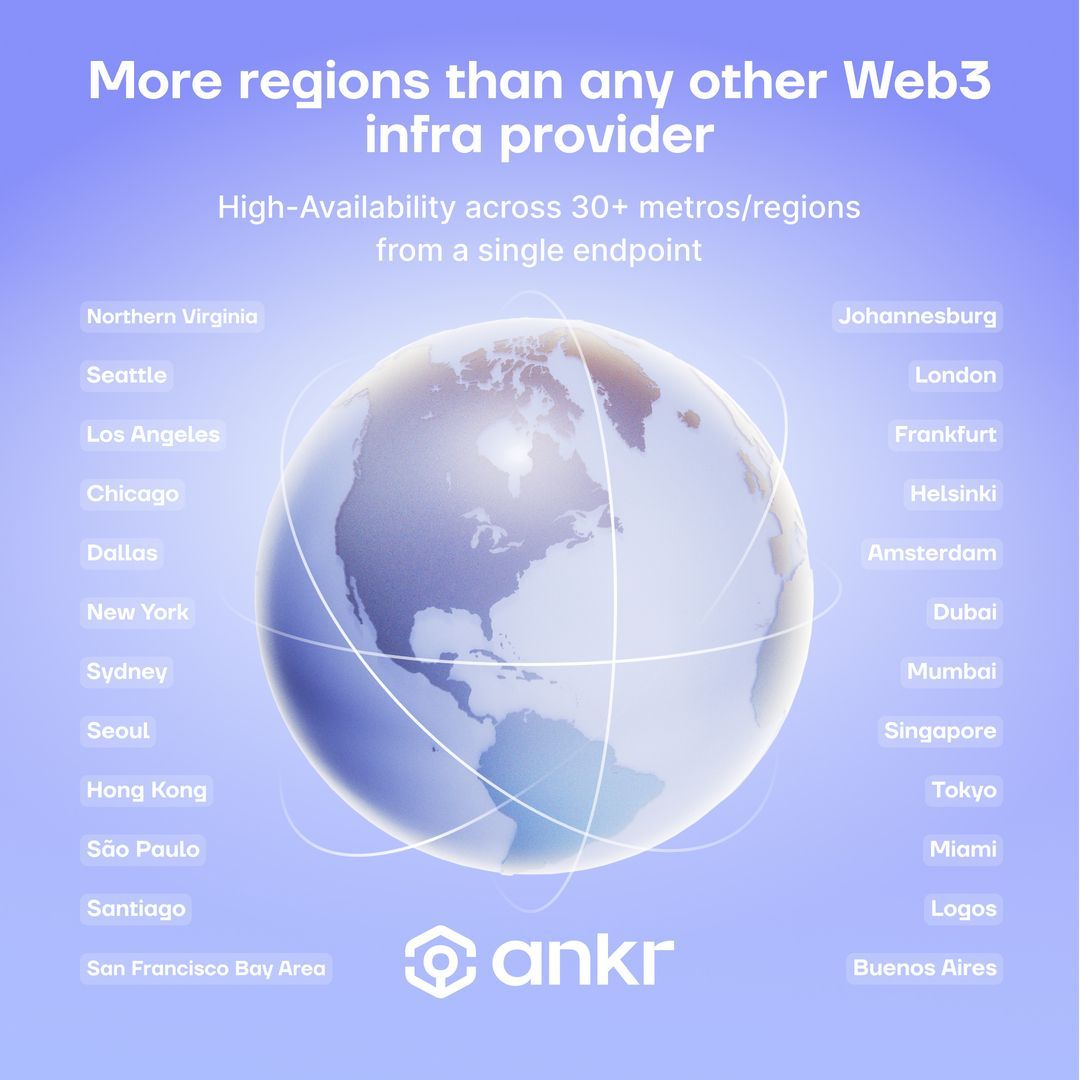 Globally Distributed = A Better Choice for Web3 Development
An incredible number of developers and projects are switching their infrastructure to Ankr as we offer global, fast, reliable, and affordable (or free) RPC services. In addition, major cloud providers, such as Microsoft and Tencent Cloud, have recognized the value of Ankr's distributed web3 infrastructure and will soon be offering connections to it through their marketplaces to their millions of monthly customers.
Ankr's flagship Premium RPC service is always available with affordable, pay-as-you-go pricing for more power and endless flexibility for builders everywhere.
WebSockets
Advanced Developer APIs
Dedicated endpoints
Archive calls
Prioritization during high traffic
Join the Conversation on Ankr's Channels!
Twitter | Telegram Announcements | Telegram English Chat | Help Desk | Discord | YouTube | LinkedIn | Instagram | Ankr Staking