Ankr Becomes Implementation Partner for Polygon Supernets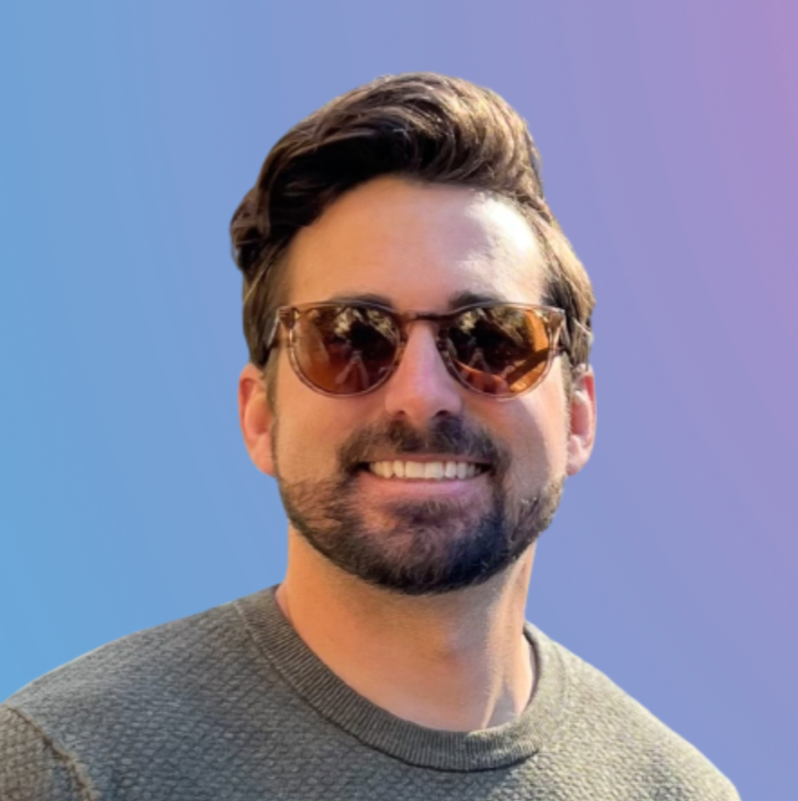 Kevin Dwyer
March 31, 2023
3 min read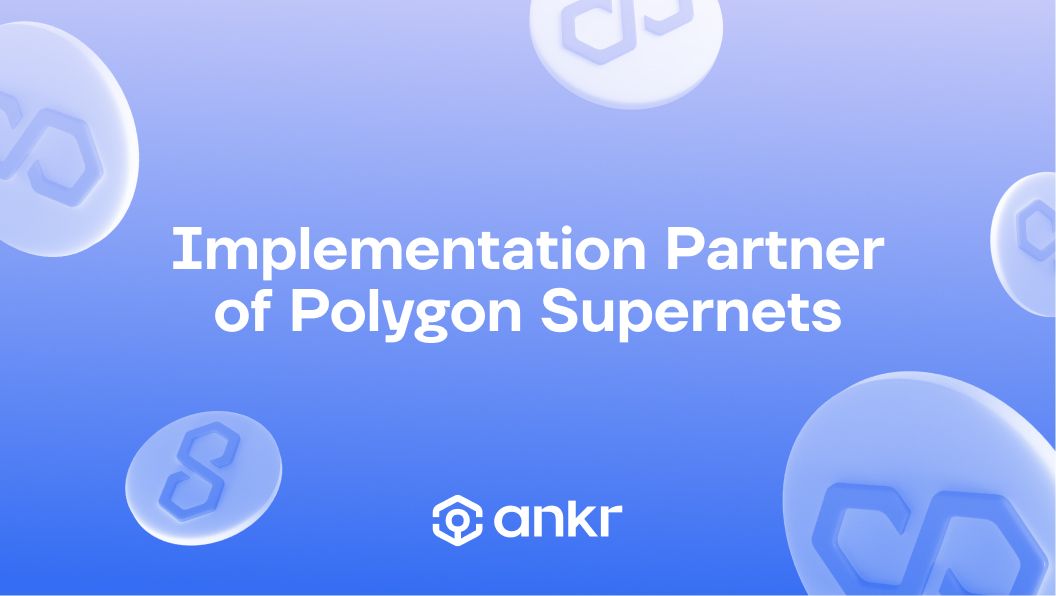 Ankr is very excited to announce that we've partnered with Polygon Labs, the development and growth team supporting the decentralized Ethereum scaling protocol Polygon, to enhance the building experience for Web3 developers seeking to create their own application-specific blockchains with Polygon Supernets.
Powered by the modular blockchain stack Polygon Edge, Polygon Supernets is EVM-compatible, interoperable, highly performant, and customizable. It gives developers the ability to standup a custom network without the hassle of maintaining blockchain infrastructure. Additionally, Polygon Supernets help developers bootstrap validator sets quickly with professional validator partners from the Polygon PoS mainnet.
Ankr AppChains is now an infrastructure vendor and implementation partner for Polygon Supernets. Ankr offers an end-to-end engineering solution for creating application-specific blockchains, including Polygon Supernets, combining the best of security, throughput, and customizability. The AppChains product enables Web3 developers to build custom blockchains uniquely suited to their applications easily. Further improving the building experience for developers are the premium tools and services that Polygon Supernets provide.
"Polygon Labs couldn't be more excited for Ankr to be providing world-class tooling for building dedicated blockchains. With Polygon Supernets, enterprises, gaming and entertainment projects can rapidly power up their dedicated app-specific chains that are fine-tuned for best-in-class EVM performance. Polygon Supernets is an ideal opportunity to bring together the world's leading Web3 providers (like Ankr) to a comprehensive ecosystem that will empower any team to build their own blockchain. Polygon Supernets will help bring the next billion users to Web3."
– Parth Pathak, General Manager of Polygon Supernets at Polygon Labs
"We are thrilled to connect Ankr's AppChain Infrastructure with Polygon Supernets to provide developers with the highest quality building experience and streamline Web3 development. With our combined expertise and resources, we will empower developers to build high-quality dApps that will transform the UX of industries like web3 gaming, DeFi, and beyond."
– Kev Silk, Ankr AppChains Product Manager
Both Ankr and Polygon Labs aim to make it faster, cheaper, and easier to build on Web3. To bring Web3 to the masses, it is critical to remove the complexities of blockchain development while ensuring scalability and app-specific customization. Polygon Supernets enable developers to set up a custom, high-performance blockchain network quickly.
Any smart contract or dApp written for the Ethereum-compatible networks, either in Solidity, Vyper, or other languages, can be deployed to a Polygon Supernet. With Ankr's AppChains, developers will also have the freedom to choose the programming languages, consensus mechanisms, and development frameworks they want to use.
Web3 developers can build Polygon Supernets to run a specific application, project, or use case with a bridge to the Polygon PoS protocol, maintained by certified partners, and receiving further upgrades from the Polygon Edge open-source software stack. Polygon Supernets are compatible with each other and the Ethereum blockchain by default.
By enabling developers to build their own blockchains on Polygon Edge, Ankr will help solve two of the biggest challenges holding back Web3 adoption — slow transaction speed and high gas fees. With a custom blockchain for each dApp, there is no competition for storage or computation, and scalability can thrive.
Start Building On Polygon Supernets
Customize your own Supernet in minutes with Ankr's AppChain Configurator and choose the blockchain infrastructure, features, and specs that best fit your needs.
Join the Conversation on Ankr's Channels
Twitter | Telegram Announcements | Telegram English Chat | Help Desk | Discord | YouTube | LinkedIn | Instagram | Ankr Staking