BOMB Money Launching on Ankr AppChains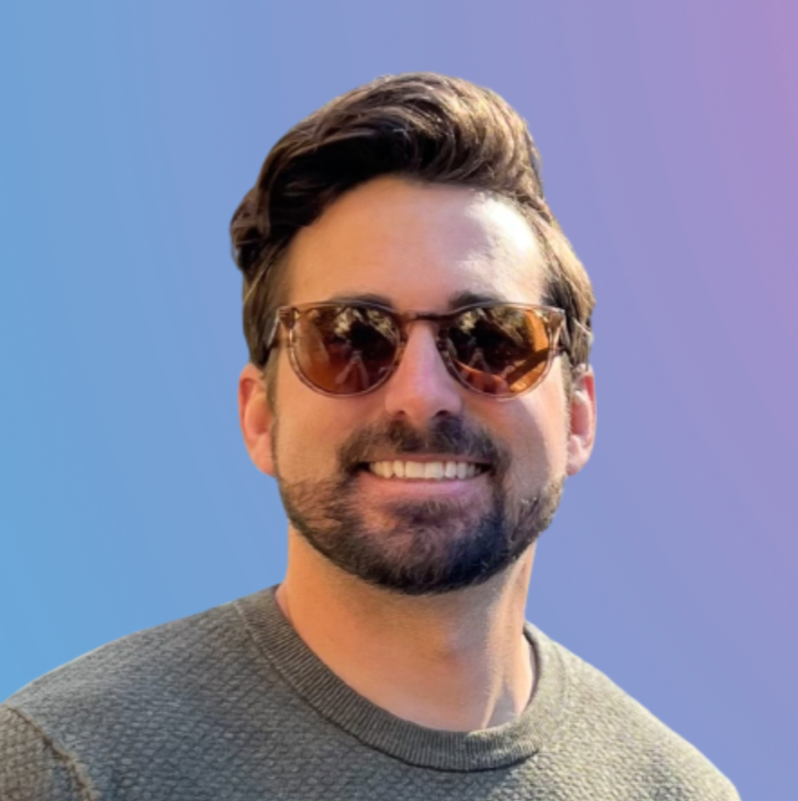 Kevin Dwyer
January 11, 2023
5 min read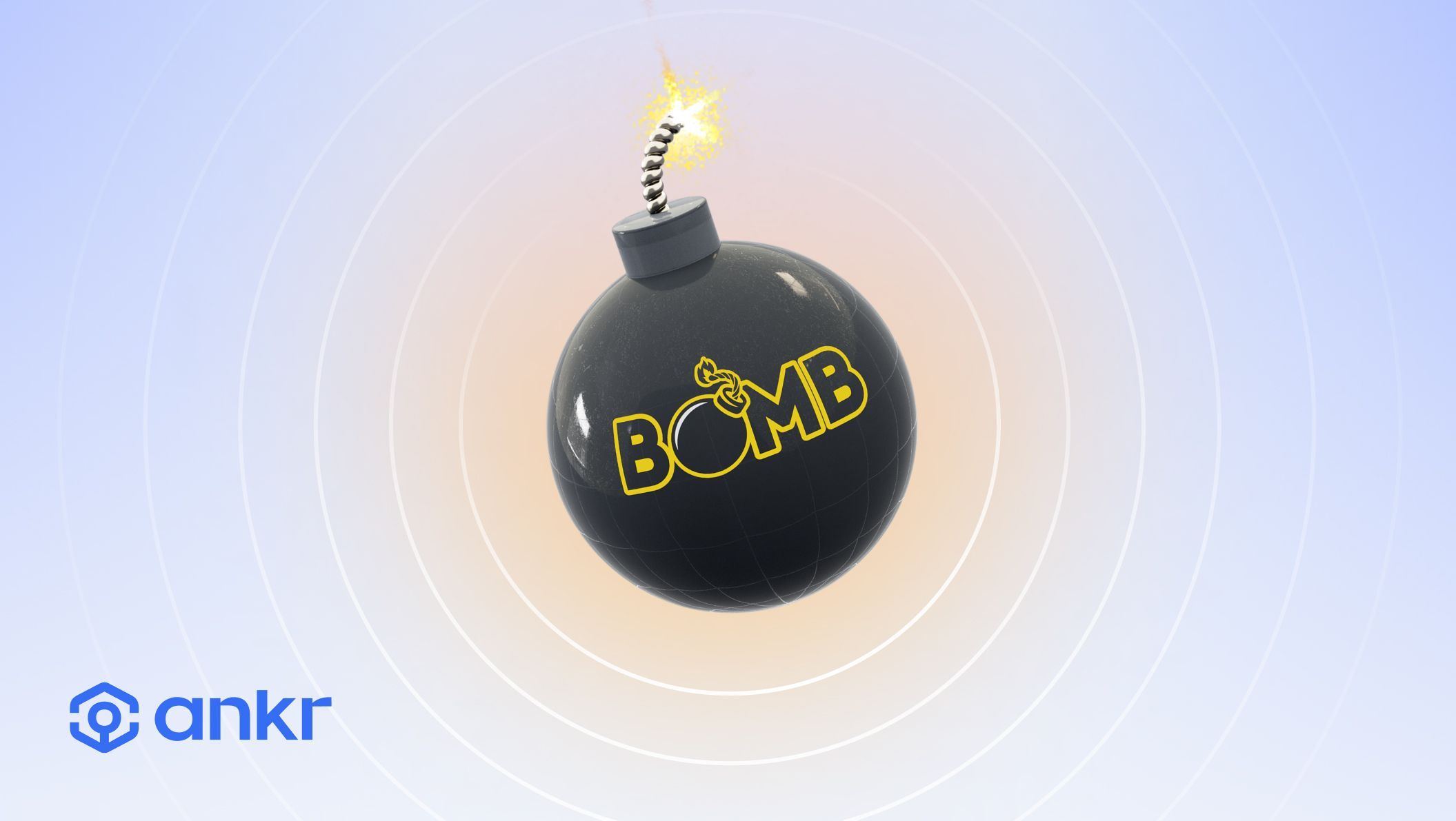 The new crypto staking and DeFi platform BOMB Money has just launched a mobile app powered by BOMB Chain, its own Binance Application Sidechain built with Ankr AppChains! This is great news for an audience of millions of smartphone users who are interested in earning a higher APR on their digital assets. These new users will find an unrivaled user-friendly staking experience on the BOMB Mobile App powered by the new AppChain.
Bringing Crypto Staking to All Mobile Users
Traditionally, staking crypto and DeFi earning strategies were only reserved for the tech-savvy and not at all for the faint of heart. Using DeFi protocols and staking was cumbersome, slow, and at times downright dangerous due to hacks and rug pulls. That left high rewards for only those knowledgeable and brave enough to use them. But now BOMB Money is changing DeFi for the better by making staking an easy experience right from your phone:
Download the BOMB Mobile App and create a wallet in one tap
Stake assets like BOMB, BTC, and Ethereum easily from your phone
Earn a high APR (up to 30% APR initially) on your crypto assets
Powered By Their Own Ankr AppChain
"We were blown away by how much easier it was to build our vision of BOMB Money with Ankr's solutions. On our own BAS chain, we have drastically improved our ability to scale. With other infra tools like Advanced APIs making things work seamlessly in the background, we've been able to focus on perfecting the user experience and app integration."
– Aaron Shames, CEO, BOMB Money
The BOMB Money team knew that a solution like this would need to meet the demand of thousands, if not millions, of interested users. In order to serve the whole world with revolutionary earning products, they needed infrastructure that could handle itself on a global scale – that's where Ankr comes in.
Ankr AppChains is bringing Web3 scalability to new limits by providing a dedicated blockchain for every dApp that seeks a higher-performance environment to launch on. With Ankr's end-to-end engineering resources to create sidechains or subnets on ecosystems like BNB Application Sidechains, Polygon Supernets, and Avalanche Subnets, it has never been easier to launch dApps on a dedicated chain. The BOMB Money team used our AppChains product for:
End-to-end engineering support to build a custom app-specific blockchain
A fully-fledged Binance Application Sidechain to power the BOMB Money app (BOMB Chain)
A better UX for BOMB Money users with an entire interface for interacting with the BOMB Chain, including a cross-chain bridge solution, block explorer, on-chain data display, and staking UI.
Build an Ankr AppChain to power your dApp
How BOMB Money Is Changing DeFi In All The Right Ways
Launched in 2022, BOMB Money is a DeFi protocol that was the first fork of Tomb Finance. Just as Tomb created an algorithmic token pegged to FTM on Fantom, BOMB wanted to apply this solution to the reigning store of value: Bitcoin. BOMB Money currently offers BTC staking to BTC mainnet users while putting the value of their assets to work on their Binance Smart Chain-based platform, allowing them to provide a higher APY than typical mainnet BTC stakers – a model they are currently expanding to many more chains.
The BOMB Mobile App Makes High-Yield Staking Accessible To Millions
The revolutionary BOMB Mobile App will break down the barriers to entry for new investors and allow them to set up a fully functional Web3 wallet with just one click. They can then start earning high yields on Bitcoin and other assets either with the fiat on-ramp or by transferring their crypto. This will all be powered by their own proof of delegated stake blockchain – BOMB Chain.
BOMB Chain Creates Massive Scalability
BOMB Chain is the custom-built blockchain developed by Ankr and the BOMB Money team. The native token, BOMB, is pegged to Bitcoin – the first of its kind. The Delegated Proof-of-Stake blockchain will run the BOMB Mobile App offering fixed-term staking protocols with full transparency and proof of all assets on chain. To celebrate the launch of the new blockchain, until January 9, the first 1 million BOMB locked via their BOMB Lock Bonus will receive 1.5x the locked BOMB on BOMB Chain!
The Ankr team engineered the BOMB AppChain to the custom specs of the team:
Secure: Ankr's engineers implemented a powerful delegated proof-of-stake (PoS) consensus mechanism to secure the network. The Ankr team also provided validator setup and deployment while providing an easy-to-use interface where users can stake their BOMB tokens to the chain to help secure the chain.

Ultra-fast: Ankr designed the chain with three-second blocks to provide an ultra-fast and consistent network for the best user experience. The BOMB Chain has high throughput to empower nearly any number of users for the BOMB Mobile App. Additionally, Ankr's full (RPC) node architecture for BOMB Chain ensures an extremely fast experience when executing tasks like transactions.

Transparent: All assets bridged to BOMB Chain will be verifiable on the chain for complete transparency. Additionally, any user can reference on-chain data and transactions easily via the block explorer on Ankr's Chainscanner interface (an all-in-one UI for AppChains).

Cross-Chain: All BOMB users can easily access a third-party bridge enabling smooth asset transfers to and from BOMB Chain from networks like Binance Smart Chain and other similar networks. By accessing Ankr's Chainscanner UI, users can easily navigate to the BridgeHub solution and send and receive tokens with their BOMB Chain wallet address.

Expanding Utility: Initially powering the BOMB Mobile App, the team has plans to expand the blockchain's ecosystem by enticing builders with grants starting in Q3 2023. Ankr's RPC node infrastructure will ensure developers have an easy and high-speed connection to BOMB Chain so they can create new applications on top of it.
Ankr AppChains Delivers Higher Performance for All Web3 Apps
"If you're looking to run a project on your own blockchain, Ankr AppChains is the way to get it built. We were very impressed by the team's engineering expertise and speed of execution."
– BOMB Team
Ankr AppChains are the best way to deliver the highest possible performance for Web3 applications, games, and all other high-throughput use cases. With plug-and-play tools to build your own blockchain and full engineering support from the Ankr team, it has never been easier to have a dedicated network powering your application.
Supercharge your project with your own AppChain
Join the Conversation on Ankr's Channels
Twitter | Telegram Announcements | Telegram English Chat | Help Desk | Discord | YouTube | LinkedIn | Instagram | Ankr Staking