A Guide To Ankr Products for Every Web3 Developer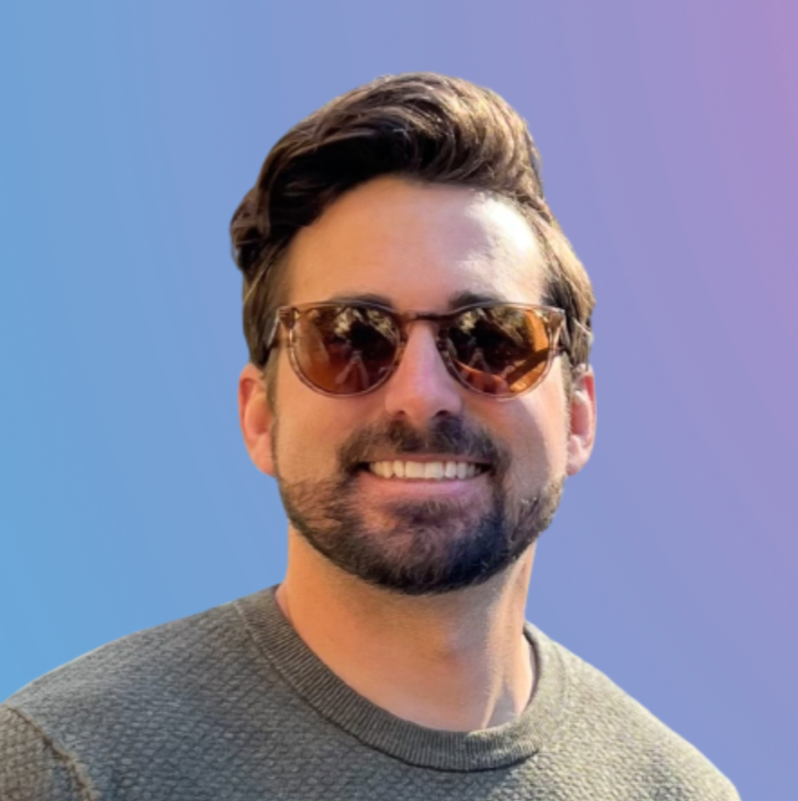 Kevin Dwyer
December 28, 2022
7 min read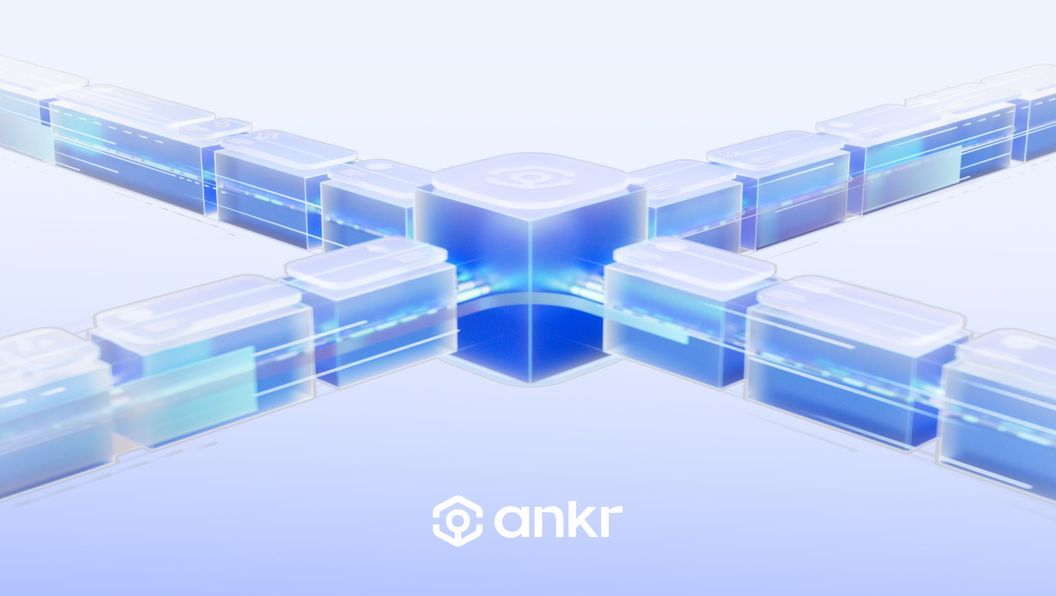 Ankr has become one of Web3's leading infrastructure providers as our products amplify the building power of all blockchain developers that use us. However, we offer such a broad range of products that you may be confused as to where to start and which tools will help you most! Let this article be your guide to give you the full overview of everything that Ankr offers so you can implement the solutions that work best for your project. We'll look at a range of tools and services for Web3 developers, including RPCs, APIs, and AppChains for developers.
Ankr's Product Suite for Developers
Ankr has an entire product vertical that's designed to facilitate Web3 development. It connects builders to the blockchains they're building on, gives them data faster, and provides tools to make dApps with a UX better than anything we've seen in Web3 thus far. Most of these products and services are offered as part of the Ankr Network, which we'll dive into below.
Ankr Network (The Global Nodes Behind All Services)
Before we dive into our different products for Web3 developers, you may be interested to learn a little more about Ankr Network. This is the name we've given our full (RPC) node infrastructure that we operate on dozens of blockchains with nodes serving request traffic around the world. Simply put, Ankr Network is the infrastructure that allows us to connect Web3 developers to nodes so that they can communicate with various blockchains and build the future of Web3.
Ankr Network is a network of full nodes (or RPC nodes) that is both globally distributed and increasingly decentralized. These nodes serve data requests from developers as they build blockchain-based Web3 sites and applications. And, with the latest iteration of Ankr Network, this network is becoming increasingly decentralized day after day. Independent node operators all over the world can provide their nodes to Ankr Network, serve shared network traffic (i.e., requests from developers), and earn ANKR token rewards for doing so.
Ankr Network is already being adopted worldwide because of the reliable, fast, and affordable connections it offers to Web3 developers. Today, Ankr Network routinely handles over 7.2 billion RPC calls to the blockchain per day across endpoints that are geo-distributed all across the world and benefit from efficient load balancing. In the coming year, we expect that volume to expand even further.
Public RPCs: Fast & Free Connections To Dozens of Chains
Public RPCs serve the critical purpose of powering Web3 applications like MetaMask and other free open-source software by connecting them with information on different blockchains. With easy access to free RPC endpoints, developers and projects can interact with blockchain data and execute tasks like crypto wallet transactions. It also allows developers to build dApps freely on their own terms.
Ankr currently operates dozens of free, public RPCs to the most popular blockchain networks for Web3 development. But keep in mind that as a free service, Ankr's public RPCs have a soft limit of 1M requests per day, and may experience rate limiting during times of heavy network traffic. Builders getting some traction on their dApps will be happy to switch to our Premium services while only paying for what they need with no extra charges.
Premium RPCs: Power dApps With Best-In-Class Performance
The Premium plan provides affordable high-performance blockchain connectivity for Ankr Network users looking to scale. Pay for RPC requests as you make them and never overpay for monthly subscriptions while gaining access to:
Dedicated endpoints
1,500 requests per second
WebSockets connectivity
Advanced APIs
Of special note, Ankr's Advanced API service is a collection of specialized RPC methods that were created to simplify querying blockchain data of all types. In 2022 Ankr released three powerful APIs: NFT API, Token API, and Query API that are designed to:
Reduce the number of requests you need to make
Reduce the amount of time you spend making requests
Save time and money by querying multiple chains at once
Create your premium account with MetaMask or Google.
Ankr Scan: Your Window To A Multichain World
Ankr Scan is a multichain block explorer that currently supports 8 chains with many more in the works. Ankr Scan makes navigating blockchain data across multiple chains easy without jumping from one platform to another (like Etherscan to Polkascan to BscScan). Ankr Scan enables users to view address, account, transaction, and NFT data across multiple chains simultaneously, and even to integrate multichain transactions into their applications.
Search once and find data across 8 blockchains.
Ankr AppChains: Build Your Own Blockchain Easily
AppChains are known by many names like application-specific blockchains, subnets, supernets, etc., but at their core, they represent an innovative new scaling solution wherein a single Web3 application runs on its own individual blockchain to enable:
Enhanced Scalability: AppChains are dedicated blockchains that serve only one application: yours. Scale your traffic to accommodate nearly any number of users.
Customizable Features: AppChains are highly customizable for tailored programming languages, consensus mechanisms, development frameworks, and security features to suit any industry or use case.
Superior User Experience: Benefits like low (or zero) gas fees and fast transaction speeds ensure your users will be happy using your application.
Streamlined Building & Launch Plan: Ankr AppChains is an end-to-end engineering solution for creating your dedicated blockchain with every building block taken care of. Our Exchange Readiness Program helps projects get their tokens listed on major exchanges and get out in the world faster.
Recurring Revenue Stream: Become a network owner, not a renter. Collect a cut of global gas fees from the validation process and create a revenue stream to power your project.
Currently, dApps are often plagued by high gas fees, congested networks, complex transactions, hacks, and a number of other tech-related problems standing in the way of mass adoption. Many of these problems can be alleviated by dedicating one specific L1 chain to each app. But, of course, the main challenges to doing so are the high technical and monetary costs.
So instead of launching an application on an existing Layer 1 to compete with thousands of other apps for traffic, or building a new Layer 1 from scratch, developers can simply launch their own custom, dedicated AppChain on networks like BSC, Polygon, or Avalanche. These AppChains act like child-chains that are attached to a mainchain, aka parent-chain. With this configuration, the AppChain is able to configure its own consensus mechanism, process its own transactions, and still inherit much of the security and provenance provided by its parent-chain.
With Ankr's new AppChain as a Service, any Web3 developer can create a new subnet easily, complete with all of the infrastructure needs taken care of. Builders can add their custom specs for consensus, security, programming, languages and much more while receiving fast onboarding and liquidity for their new tokens on major exchanges — all ensuring that their project is successful in as little time as possible.
Ankr strongly believes that app chains will become the forefront of Web3 scaling solutions far into the future, and is dedicated to developing another product offering focused on this new technology: App Chain as a Service.
Learn more about building an AppChain.
Ankr Gaming: Take Any Game To Web3 With Premade Tools
Ankr's Web3 gaming SDKs help game studios and developers integrate their games and in-game functionalities with Web3. With Web3 gaming SDKs for both Unity and Unreal, Ankr makes it easy for game developers and game studios to give their games full Web3 capabilities — including integrating cryptocurrencies and non-fungible tokens (NFTs). With these tools, users can save an incredible amount of time with readymade solutions so they can get to market faster.
With Ankr's gaming SDK, developers can easily:
Support Web3 wallets for in-game transactions
Integrate NFT capabilities like minting, renting, and trading
Detect and connect to multiple blockchains
Launch and distribute in-game currency as tokens
Optimize games for Web3 on mobile
Build your Web3 game with Ankr's SDK.
Staking Integration: Give Your Users Seamless Staking
Ankr Staking is our umbrella of products that are made for DeFi and staking solutions. With over $3B assets staked, Ankr aims to be the leading multichain staking-as-a-service provider by delivering a consistent staking experience to users, integrators, applications, and institutions across every major blockchain.
Project developers now have the chance to scale their monthly revenue along with their user growth by integrating our readymade staking solutions with their wallet or DeFi protocol. Offer your users a custom staking user interface branded for your project and powered by Ankr Liquid Staking on the backend.
Learn more about integrating Ankr Staking.
Join the Conversation on Ankr's Channels
Twitter | Telegram Announcements | Telegram English Chat | Help Desk | Discord | YouTube | LinkedIn | Instagram | Ankr Staking