Choosing the Right Ecosystem for Your AppChain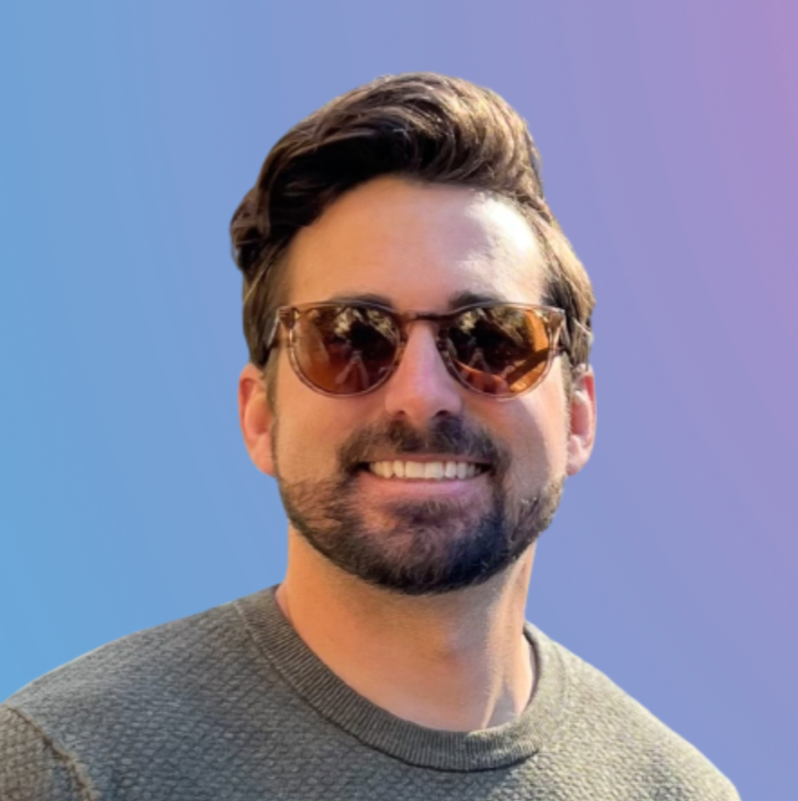 Kevin Dwyer
July 6, 2023
4 min read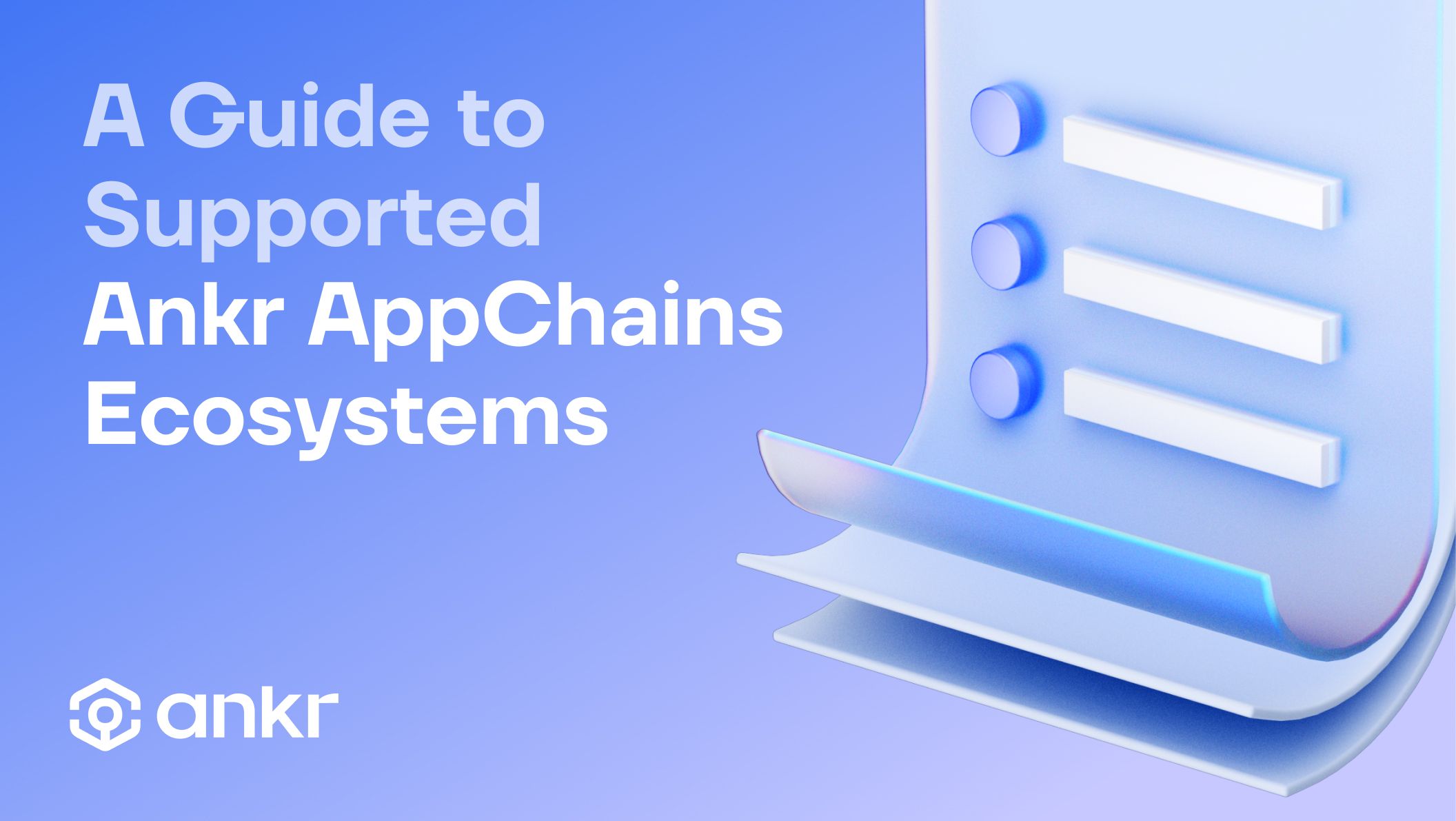 In the ever-evolving landscape of blockchain, web3 enterprises and developers seek solutions that not only provide scalability and security but also cater to their unique project or application requirements. Ankr AppChains empowers developers by creating highly customizable (application-specific) blockchains on top of various blockchain ecosystems. AppChains offers a diverse range of options for launching your blockchains with customizability at every level for infrastructure built around your application instead of vice versa. In this article, we will give a brief overview of each ecosystem to help you make an informed decision about the best fit for your specific needs.
A Guide to Ankr AppChains Supported Ecosystems
For many developers, the choice of an ecosystem may come down to the family of other apps built on mother chains like the BNB Smart Chain. For instance, if you want to create a DeFi application and you have users concentrated in the Eastern Hemisphere, you may be interested in building a BNB Sidechain due to the strength of the BNB ecosystem in the area as well as its rich list of DeFi protocols. However, there are other items to consider as well.
Other aspects to consider:
Other ecosystem apps & focus
Geographic concentration of users
Interoperability advantages
Throughput
Gas fees
Not sure which ecosystem is right for your dApp? Ankr's team can answer any questions you might have. Reach out to us today.
Polygon Supernets
Polygon has gained immense popularity for its highly scalable and low-fee blockchain solutions. AppChains leverages Polygon Supernets to build dedicated blockchains, which inherit the benefits of Polygon's fast transaction processing and vibrant ecosystem. If you prioritize speed, cost efficiency, and interoperability, Polygon Supernets offer an excellent choice for your dedicated blockchain. Additionally, Polygon's robust ecosystem and developer-friendly tools make it a suitable and popular option for various use cases, such as decentralized finance (DeFi), non-fungible tokens (NFTs), and gaming applications.
Avalanche Subnets
Avalanche is a high-performance blockchain platform known for its exceptional scalability and fast transaction finality. AppChains supports Avalanche Subnets, enabling users to create dedicated blockchains on top of this cutting-edge ecosystem. If your project requires extremely fast transaction confirmations, sub-second block times, and high throughput, Avalanche Subnets provide a compelling solution. With a focus on security, dApps, and Web3 games, Avalanche Subnets offer an ideal environment for building advanced blockchain solutions that demand speed, reliability, and efficiency.
BNB Sidechains
As part of the Binance Smart Chain (BSC) ecosystem, BNB Sidechains offer an attractive option for developers looking to leverage Binance Chain's features and connect to the wider BSC network. BNB Sidechains, supported by AppChains, provide a dedicated and independent blockchain environment while benefiting from Binance Chain's proven scalability and low transaction fees. If you aim to tap into the vibrant BSC ecosystem, benefit from the popularity of BNB, and explore use cases such as decentralized applications, tokenization, or decentralized finance, BNB Sidechains offer a seamless integration pathway.
Ankr AppChains Ecosystems Available Soon
AppChains on Ethereum
Ethereum needs no introduction in the blockchain world. As the world's leading smart contract platform, Ethereum has nurtured a thriving ecosystem of projects, developers, and users. With AppChains on Ethereum, you can launch your dedicated blockchain on top of this widely adopted ecosystem and receive Ethereum's unmatched decentralization and security with 1,000x or more throughput. Ethereum's robustness, security, and compatibility with existing Ethereum-based applications make it an attractive choice for a wide range of use cases. If you seek to tap into the vast Ethereum community, leverage its rich tooling and infrastructure, or require advanced smart contract capabilities, launching your dedicated blockchain on Ethereum could be a strategic decision.
Coming soon…
zkSync Hyperchains
Ankr AppChains will soon add support for zkSync Hyperchains, providing users with an additional option for building dedicated blockchains. zkSync is a zkEVM Layer 2 scaling solution for Ethereum, designed to enhance the network's scalability while maintaining its security and decentralization. With zkSync Hyperchains, you can leverage the benefits of zkRollup technology to create dedicated blockchains that inherit Ethereum's security guarantees and tap into its vast ecosystem.
Coming soon…
Final Thoughts
The decision to launch a dedicated blockchain on a specific ecosystem is crucial for the success of your project. Ankr AppChains offers a range of options to suit your specific requirements. Whether you prioritize speed, scalability, low transaction fees, or the advantages of an established ecosystem, the choice between Polygon Supernets, Avalanche Subnets, BNB Sidechains, Ethereum, and zkSync should be driven by your project's unique needs and objectives. Consider factors such as transaction speed, cost efficiency, security, interoperability, and the ecosystem's existing tooling and community support. With Ankr AppChains, you have the power to create a dedicated blockchain that aligns perfectly with your vision, whatever it may be.
Join the Conversation on Ankr's Channels
Twitter | Telegram Announcements | Telegram English Chat | Help Desk | Discord | YouTube | LinkedIn | Instagram | Ankr Staking