The Top 5 Blockchain Node Providers in Web3 (2023) - Ankr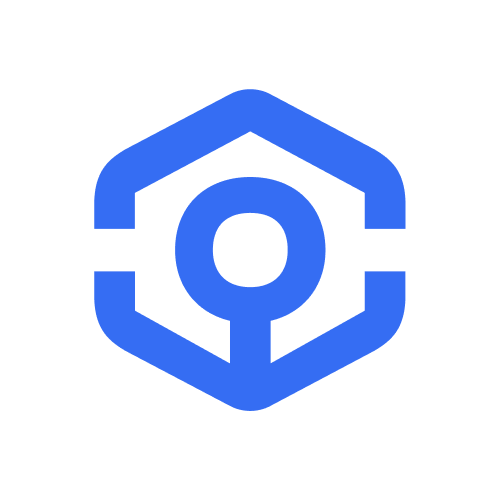 Ankr Team
December 27, 2022
6 min read
What are blockchain nodes?
Blockchain technology has revolutionized the way we think about data storage and transfer, enabling the creation of decentralized networks that can securely record and transfer value and information. At the heart of every blockchain is a network of nodes that helps to maintain the integrity and security of the blockchain.
So, what are blockchain nodes? A blockchain node is a computer that participates in the operation of a blockchain network by maintaining a copy of the blockchain and validating and relaying transactions. In a blockchain network, nodes communicate with each other to reach a consensus on the state of the blockchain and the validity of transactions. When a new transaction is proposed, nodes validate it according to the rules of the blockchain network and, if it is deemed valid, add it to the blockchain.
Advantages of using a node provider
Whether you choose to run your own node or use a node provider will depend on your needs and requirements. Running your own node can be a good option if you have the resources and technical expertise to do so, but it can also be time-consuming and require a significant investment in hardware and other resources.
Using a node provider can offer a number of advantages, including:
1. Ease of Access
One of the main benefits of using a node provider is the ease of access it offers. Rather than having to set up and maintain your own node, you can simply access the resources of the node provider through an API or other means. This can be particularly useful if you don't have the technical expertise or resources to run your own node.
2. Scalability
Another advantage of using a node provider is scalability. Node providers often have the resources and infrastructure in place to support a large number of users, making it easier for you to scale your application or interactions with the blockchain as needed.
3. Reliability
Finally, using a node provider can offer increased reliability. Node providers typically have the resources and expertise to maintain their nodes and ensure that they are always available and up-to-date. This can be particularly important if you are building a mission-critical application or if you need to access the blockchain on a regular basis.
List of top 6 Web3 node providers
This article compares six different blockchain node providers based on various characteristics such as supported blockchain networks, cost, available tools, and offerings. Here's the list of 6 best web3 node providers
Ankr
Pokt Network
Infura
Alchemy
QuickNode
1. Ankr
Ankr is the leading web3 RPC provider serving around 30 blockchain networks. Ankr handles over 7.2 billion RPC calls daily via endpoints that are geo-distributed and benefit from efficient load balancing, ensuring fast and reliable service for developers around the world.
Ankr RPC includes free and public RPC endpoints, alongside new Premium and Enterprise plans packed with advanced developer tools — all powered by a globally distributed and decentralized network of nodes, making Ankr the most reliable and scalable choice for your web3 RPC needs.
Ankr also offers a suite of web3 tools such, Advanced APIs (NFT, Token and Query), gaming SDK, and appchains.
Ankr supported blockchains
Ankr supports a high number of blockchain networks including Ethereum, Polygon, Avalanche, Aptos, Arbitrum, BSC, BitTorrent Chain, Celo, Fantom, Filecoin, Gnosis, Harmony, Huobi ECO chain, IoTeX, Klaytn, Kausama, Moonbeam, Near, Nervos, Optimism, Polkadot, Solana, Syscoin, Tron with more coming soon.
Ankr pricing
Ankr Free Public RPCs - $0/month, instant RPC requests (1800 requests/min), no credit card required and free access for most chains with archive data
Ankr Premium - Pay as you go, secure and private RPC endpoints, WebSockets, custom SLA support, defaults to 1,500 requests/sec per chain, 4,000 requests/sec for Solana and upgradeable on request
2. Pokt Network
Pocket Network is a decentralized infrastructure that uses economic principles to coordinate and distribute data in an efficient and cost-effective manner, even at a large scale.
Pokt supported blockchains
Pokt offers endpoints for over 35 blockchain networks including Avalanche, Binance Smart Chain, Boba, Ethereum, Metis and many more
Pokt Network pricing
Pokt does not publicly disclose pricing information on their website. However, based on their support documentation, it appears that developers may be able to utilize Pokt's blockchain node support free of charge up to a certain number of requests. Once this threshold has been reached, interested parties will need to contact Pokt directly to learn more about pricing for additional requests.
3. Infura
Infura offers a range of APIs and services that provides reliable access to Ethereum and IPFS, and the ability to interact with smart contracts, publish and subscribe to events, and more. Infura also offers tools and resources for developers to help them build and deploy their dApps more efficiently.
Infura supported blockchains
Infura supports Ethereum, Arbitrum, Aurora, Avalanche (C-Chain), Celo, Filecoin, IPFS, Near, Optimism, Palm, Polygon Pos and StarkNet.
Infura pricing
Core Free Tier - 100k total requests/day, including up to 25,000 archive requests/day
Developer Tier ($50/month) - 200,000 total requests/day, including up to 100,000 archive requests/day, direct customer support
Team Tier ($225/month) - 1,000,000 total requests/day, including up to 1,000,000 archive requests/day, direct customer support
Growth Tier ($225/month) - 5,000,000 total requests/day, including up to 5,000,000 archive requests/day, direct customer support
4. Alchemy
Alchemy is a developer platform offering blockchain nodes, and a range of development tools, including APIs and a web3 SDK, to assist developers in building dApps and web3 projects.
Alchemy supported blockchains
Alchemy currently supports Ethereum, Polygon, Arbitrum, Optimism, Astar, and Solana networks.
Alchemy pricing
Free Tier - Up to 300,000,000 compute units/month, includes Enhanced APIs, no daily request limits, full archive data, 24/7 discord support
Growth Tier - Up to 400,000,000 compute units/month, includes parity trace and gETH debug, access to reinforced transactions, 2x higher throughput and 24/7 discord support
Enterprise Tier - Custom compute units, custom SLAs, pay with crypto and 24/7 VIP support
5. QuickNode
QuickNode offers web3 infrastructure designed to help developers of all sizes build and scale blockchain applications. It is a popular choice among Web3 developers for its comprehensive suite of tools and resources.
QuickNode supported blockchains
QuickNode currently supports 15+ blockchains including Ethereum, Algorand, Arbitrum, Avalanche, BSC, and Celo and many more.
QuickNode pricing
Free Tier - 25 requests/sec, 1 endpoint, single region and community support with 10 Million API credits
$49/month Tier - 100 requests/sec, 10 endpoints, multiple regions, and 24hrs support response time with 20 Million API credits
$299/month Tier - 300 requests/sec, 20 endpoints, global regions, and 8-12hrs support response time with 120 Million API credits
Choose the right one for your needs
The six web3 node providers discussed in this article offer a range of options for developers looking to build and deploy decentralized applications and web3 projects. Each provider has its own unique set of supported blockchain networks and tools, as well as different pricing plans to suit different needs and budgets. It is important for developers to carefully consider their specific requirements and do their own research to determine the best provider for their needs.